The government of Pakistan with the help of Pakistan International Airlines has brought back over 20000 stranded Pakistanis from the United Arab Emirates. This includes 15,000 from Dubai and 5,000 from Abu Dhabi. According to Sayed Zulfikar Abbas Bukhari, special assistant to Prime Minister on Overseas Pakistanis and Human Resources Development there were a total of 82,400 stranded Pakistani in UAE. He said that everyone will be repatriated.
PIA also brought dead bodies of 214 deceased Pakistanis back to Pakistan. Apart from passengers airlines have brought 394 prisoners from UAE. There are 21,843 Pakistanis who have lost their jobs, 34,497 who are on paid or unpaid leaves, and then there are emergency cases of 6,902 Pakistani. There are 16,000 who overstayed their visit visas or got stuck due to lockdown. So far there has been 120 plus special flights operated by PIA, Emirates, Flydubai, and Air Arabia. Over 7,630 Pakistani are just going to come back between 1st June and 10th June.
Emirates flights to Pakistan
From 8th June Emirates will offer flights from Karachi, Lahore and Islamabad for travellers from Pakistan who wish to connect onwards to other Emirates destinations. There will be 14 weekly flights to Pakistan. It will be operating a daily flight between Karachi and Dubai, while 5 flights a week between Lahore and Dubai and 2 flights a week between Islamabad and Dubai. Emirates also flies to Sialkot, Peshawar, and Multan but it has not announced any schedule about these 3 cities. Pakistani consulate in Dubai has also started giving Emirates 50 passengers per flight to take to Pakistan on its flights.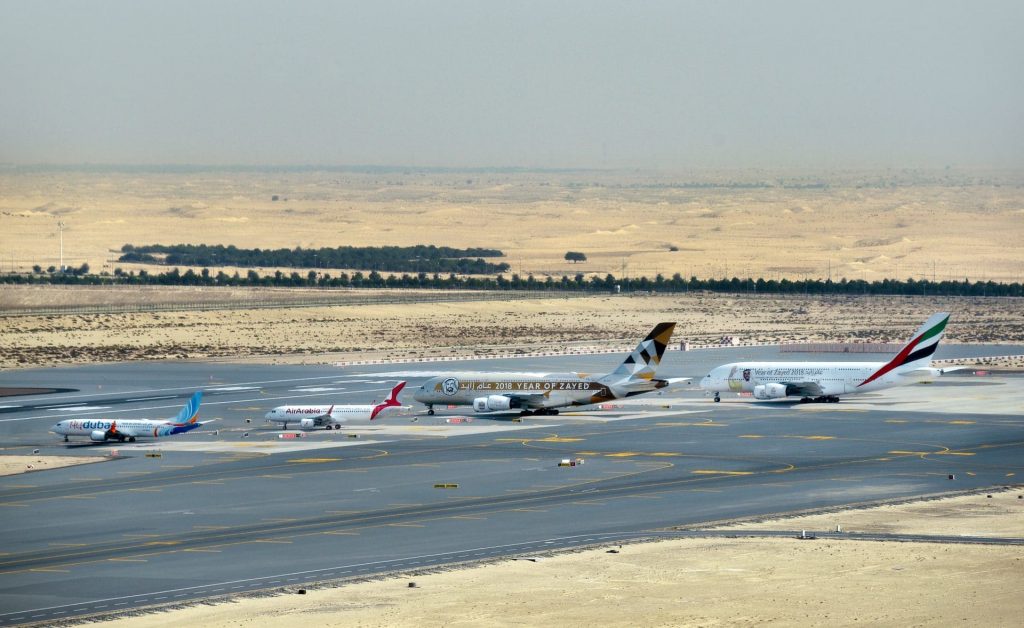 Emirates is currently flying to 9 cities around the world in 8 countries. From 15 June more flights for passengers will be available between Dubai and 16 cities. This includes Bahrain, Manchester, Zurich, Vienna, Amsterdam, Copenhagen, Dublin, New York JFK, Seoul, Kuala Lumpur, Singapore, Jakarta, Taipei, Hong Kong, Perth, and Brisbane. Travelers flying between the Asia Pacific, Europe, and the Americas, can connect safely and efficiently through Dubai
Etihad flights to Pakistan
Abu Dhabi based Etihad Airways said that throughout June, Etihad is continuing to operate a network of special flights from Abu Dhabi to previously announced destinations across its international network. Easy transfer connections via Abu Dhabi will now be available from Jakarta, Karachi, Kuala Lumpur, Manila, Melbourne, Seoul, Singapore, Sydney, and Tokyo to major cities across Europe including Amsterdam, Barcelona, Brussels, Dublin, Frankfurt, Geneva, London Heathrow, Madrid, Milan, Paris Charles de Gaulle, and Zurich.