Recently PIA received 2 wet leased Boeing 737-800 NG on wet lease from Pegasus Airlines of Turkey. The media is abuzz with the statement issued by PIA which states "PIA becomes first Pakistani airline to fly Boeing 737-800 aircraft". PIA has used these aircrafts in the past and is not the only airline to have these planes in its fleet.
As per records we can see PIA has used 4 of the examples from Turkey. But before PIA Shaheen Air international has used Boeing 737-800s for six month. Later 4 Corendon airline Boeing 737-800NG were inducted in PIA fleet between October 2014 to June 2015.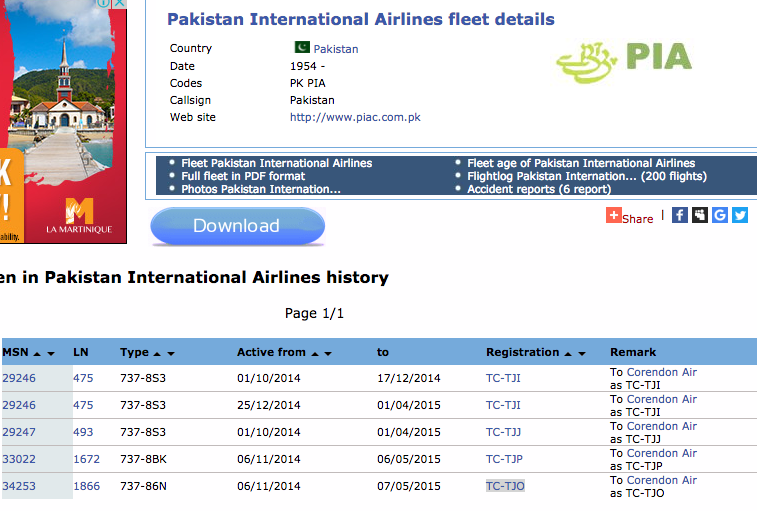 The first time two Boeing 737-800NG joined PIA fleet on 1 October 2014 with registration TC-TJI and TC-TJJ. Two more planes joined on 6 November 2014 and then TC-TJI rejoined on 25 December 2015.