A Pakistan International Airlines flight PK-757 bound to Heathrow has been diverted to Stansted following reports of a "disruptive passenger on board". As a standard operating procedure the Royal Airforce jets were scrambled to accompany the airliner. After landing the plane was taken to a remote stand where the Essex Police officers are at the scene. The Essex police stressed that the "incident was not being treated as a hijack or terrorist situation". The plane in question is Srilankan Airbus A330-300 used on wet lease by PIA for its premier service.
PIA flight PK-757 from Lahore to London Heathrow was diverted after it entered UK airspace. Essex police spokesperson said that the "aircraft was diverted to Stansted Airport due to reports of a disruptive passenger on board. The plane is currently at the airport and officers are making enquiries. There is no disruption to the ongoing operation of Stansted Airport. This is not believed to be a hijack situation or terror matter."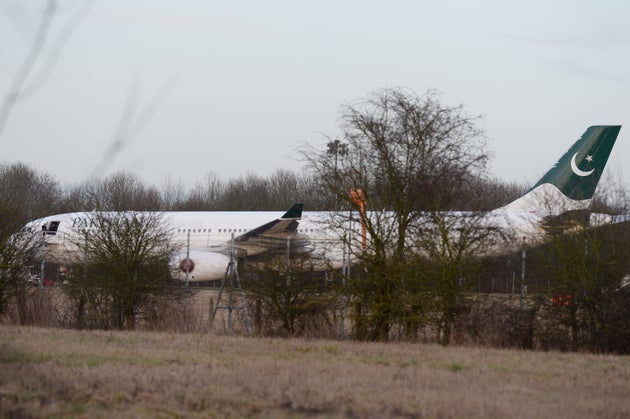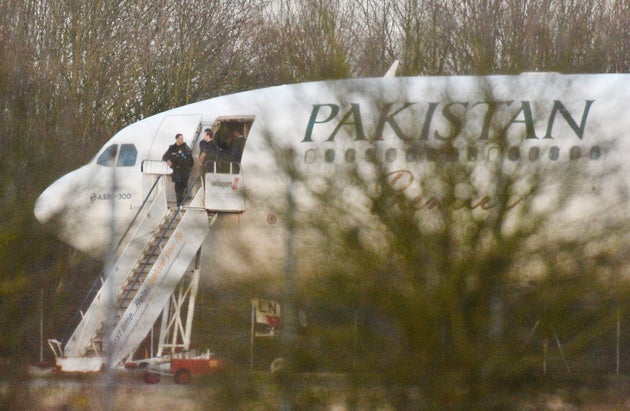 PIA spokesperson Danyal Gillani in a statement said that "UK authorities received some vague security threat through an anonymous phone call regarding PIA's Lahore-Heathrow flight PK-757 before its landing at Heathrow, after which, as per their standard procedures the aircraft was diverted to Stansted airport. Security clearance is underway. All passengers onboard are safe and being looked after by PIA's local management. Passengers will be provided surface transport to London. For the return flight efforts are underway to ensure least inconvenience to passengers."A spokesperson for Stanstead airport said that "the aircraft is likely to continue its journey onwards to Heathrow today pending inquiries that the police are making into the individual on the aircraft."
It is important to mention that this is the second time in last five years when a flight was diverted to Stanstead airport. In 2013 two British nationals were arrested after a PIA flight from Lahore to Manchester was diverted to Stansted following reports that they had tried to get into the cockpit.
On the other hand RAF Typhoon pilots are on standby 24 hours a day to defend UK airspace. The RAF Squadrons are based at RAF Coningsby, covering the south of the country, and RAF Lossiemouth in Moray, to cover the north. The Quick Reaction Alert crews can take off within minutes to intercept aircraft which have caused concern.