One of Pakistan Aviation objective was to bring Pakistan aviation to common masses and let them see that this industry like any is not what people see on media. With 90% of fake news and lies aired on news channels and printed in press people have a very negative perception of aviation. Through Humans of Pakistan Aviation we aim to just that. Through conversations and interviews we will introduce the folks behind this massive industry. The first interview of this series is with Captain Haris Raja.
Have you ever wondered what it would be like to be a professional commercial pilot?  To travel the world and get paid for it? And what does is take to be one in Pakistan?
In the following interview we will be getting to answers to those questions and get an insight into the life of 27 year old commercial pilot Haris Raja.  Haris was born in the United States in 1989, and hails from Lalamusa, Gujrat. Having his father in the air force , he was exposed to aviation and traveling at a very young age. He is a graduate of the Rawalpindi Flying club also known as RFC, where he serves as a Deputy Chief Flying Instructor currently.
What inspired your passion for aviation?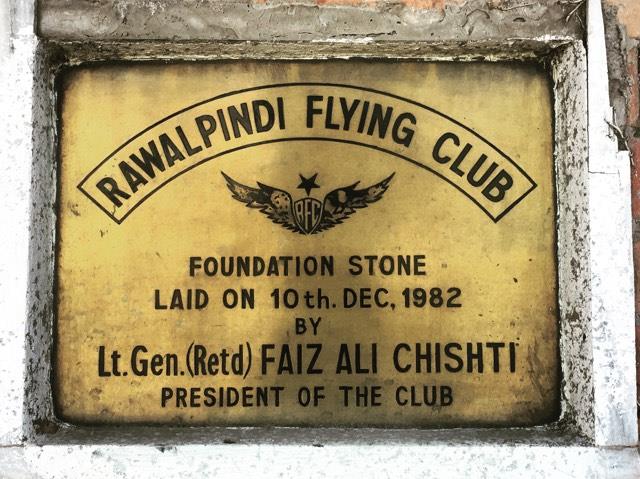 Seeing my father go to work in his uniform. There was something special that attracted me in that in uniform and besides that its my hobby to travel and getting paid for your hobby , thats fine.
Tell us about your most memorable flight?
The most memorable flight I  was when I flew from Islamabad  to Saidu Sharif via Peshawar, with two of my students. The aircraft we used was a Cessna 172 AP-BEJ , it was indeed a phenomenal memory and experience to see how blessed and beautiful are Pakistan's Northern Areas.
Tell us something about your career, was the path easy?
It wasn't that hard. My mentor Captain Nabeel used to say whenever I asked him if I did good , "Good, could be better!" . His words pushed me and motivated me, the path wasn't that easy as well, it could have been difficult. The trick is to stay positive and keep pushing.
What are the opportunities in Pakistan?
Unfortunately we did not grow much in the 90's era where major ME carriers came like Emirates , Etihad and Qatar Airways. But now the there are many opportunities  coming up with Pakistani Carriers like PIA , Shaheen , Air blue and Serene Air.
What will be the most practical piece of advice for those who want to pursue a career in aviation?
Three words , Discipline , Patience and Consistency.
What is first plane you flew?
My first flight was on July 19th 2011 and the aircraft I flew was a Cessna 152 AP-BAV and my first instructor was was Captain Talat Mehmood.
As a commercial pilot, what are your responsibilities besides flying?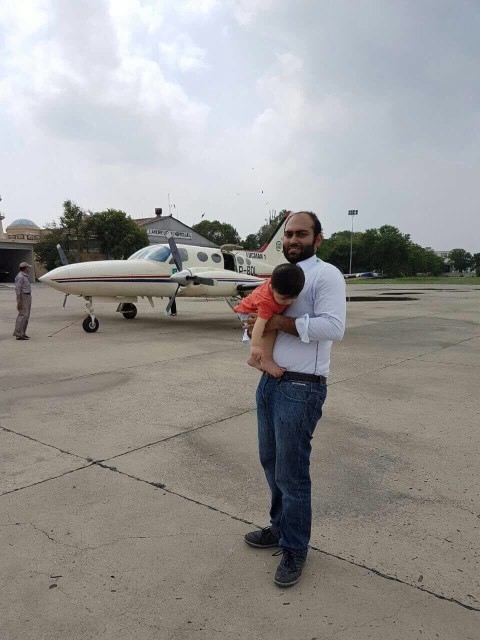 My family and my year old son Eesa. After a day of flying I  just come back and spend time with Essa and give him all my attention.
Are there good flying schools in Pakistan?
Before answering this question I would like to as you a question. Are there good pilots in Pakistan? Indeed you would reply with a yes.
What is promising about Aviation in Pakistan?
Everything! The demand for air travel within Pakistan has been increasing since the past ten years and to also with the CPEC agreement we will have new opportunities  coming into the aviation job sector.