A reporter for Pakistan's biggest news channel Geo broke a news story that DG CAA took a whole PIA plane for a joy ride with friends. No matter how things have been crazy in Pakistani aviation this story was not something you can believe unless you are a totally stupid person. It turns out that there are people at Geo tv who either don't bother to check facts or they fall under the above-mentioned category. First, it was the joke by PMLN minister Sheikh Aftab Ahmed who lied in parliament that the "German CEO took the PIA plane with him". Now its Tariq Abulhassan of Geo who lied that DG CAA Hassan Baig took the whole plane for a joy ride.
Yes, Pakistani media could be dumb but this was not expected from a mature tv channel like Geo News. It also raises questions about the checks and balances that Geo News has to stop such news stories from being aired. But clearly no lessons have been learnt by the channel and we can continue hearing such priceless stupid jokes from the channel in coming days.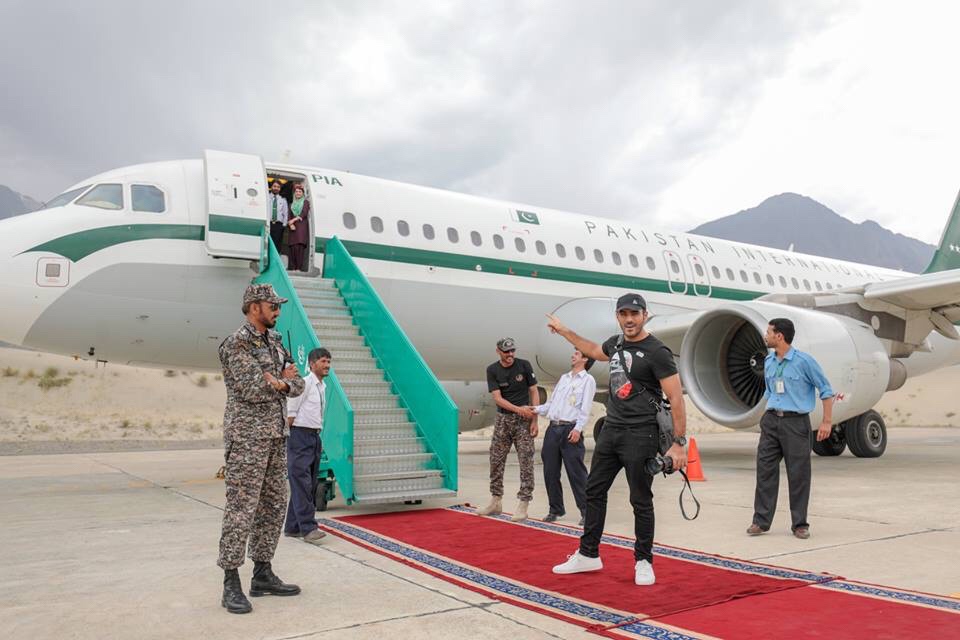 The fact of the matter is that PIA revived an old product known as Air Safari and invited some celebrities and officials to accompany them on this relaunch flight. The reason we used relaunch is the fact that it was a really successful product by PIA that used to make a lot of money for the airline.
In our view, PIA should have done a better job by informing or scheduling this flight properly and not expecting from passengers to take the delay as granted. It is unfair for passengers to arrive at the airport and wait for hours to know that the plane has taken off but not reaching the destination because it is doing Air Safari.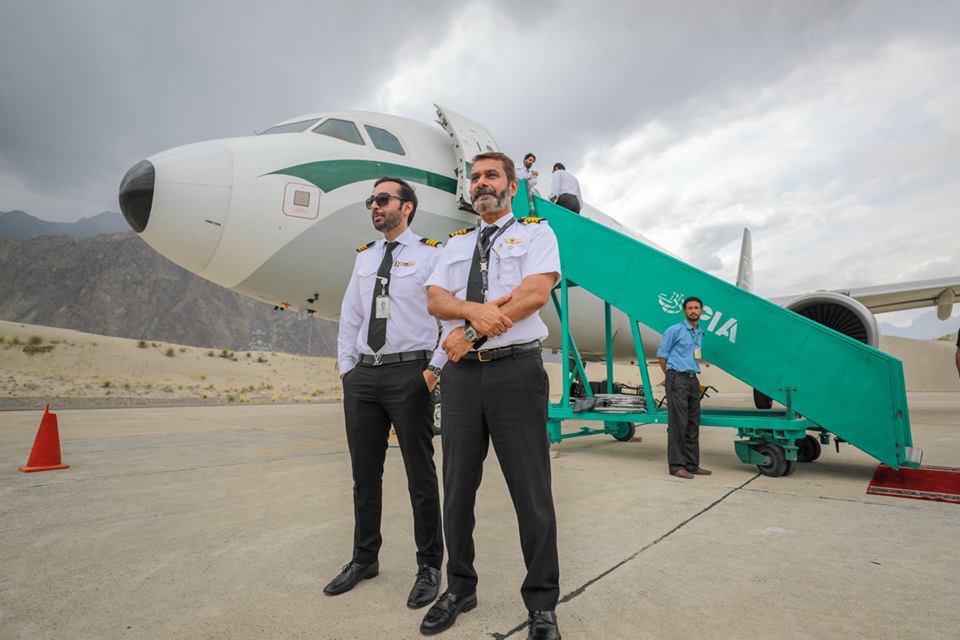 On his part, the DG CAA is unfairly dragged into this debate as he had nothing to do with this whole delay. But when you as a reporter have some interests in a party that is affected by the decisions of the DG CAA then you can create facts out of thin air.
Director General Civil Aviation Authority (CAA) denied this ridiculous news story by saying "I went for an air safari on the invitation of PIA CEO, I have nothing to do with the plane being taken for an air safari, None of my friends was on board the plane,".

According to our sources, an overzealous female passenger was the reason as she called her journalist friends and pulled strings to get this false story aired. And our so-called aviation journalist is creative enough to "apply brakes to a flying plane mid-air" and "make the propellers of a turboprop rotate backwards" so they did the job and created this story of DG CAA taking a PIA plane with friends for sair sapata.
Our sincere advice to GEO management is to move Tariq Abulhassan and whoever gave go-ahead to this crazy news story from Geo News to the GEO entertainment channel that is right pace for fiction writer. The funny part is that GEO reporter and those who allowed the new to go on air and get published didn't even know the name of DG CAA and named him Ghulam Hussain. A simple google search would have helped in this regard.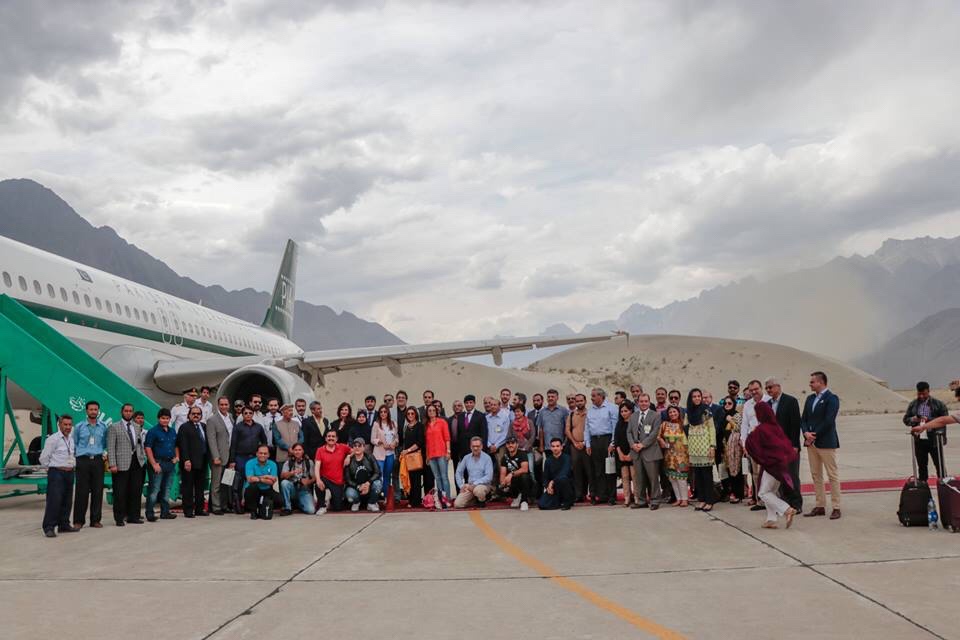 On the other hand, the DG CAA said: "It is our responsibility to regulate airlines and protect the rights of citizens." We beg to differ with him and state the fact that DG CAA and CAA can decide if it wants to be a regulator or service provider because it can not do both at the same time. It is a bad service provider and even worse regulator. And the sole reason for that is the fact that it is trying to be both at the same time.
And the shocking part of this whole part is that NAB Chairman took notice of this, senate's committee whose chairman is Mushaidullah Khan took notice of it. We wonder if these people sit and watch fake news whole day and nothing more constructive to do then take notice of stupid news stories that are not even true. But then in a country where your performance is judged on the number of notices you took not the number of cases you solve this is not surpirising at all.