The mission to bring back around 250 stranded passengers from Guangzhou, China is becoming a soap opera where the story changes with every passing day. Till yesterday the news was confirmed that PIA is approached by Shaheen to bring back these passengers and PIA has decided to send a special plane. Now Shaheen Air is saying that it is going to send its own plane to do the job. So far it has only offered alternative options to 14 passengers according to information available to Pakistan Aviation. A statement from Shaheen's Director marketing Zohaib Hassan stated that "Shaheen has decided to send its own plane to Guangzhou to bring back the stranded passengers. Shaheen has procured the spare part required for its plane and its engineers are changing the part."
* PIA to bring stranded Shaheen Air passengers from Guangzhou
* Shaheen Air not allowed to bring back stranded passengers from Guangzhou
* Shaheen Air bids farewell to 3 Airbus A320s
* All Airbus A319 of Shaheen Air international's are gone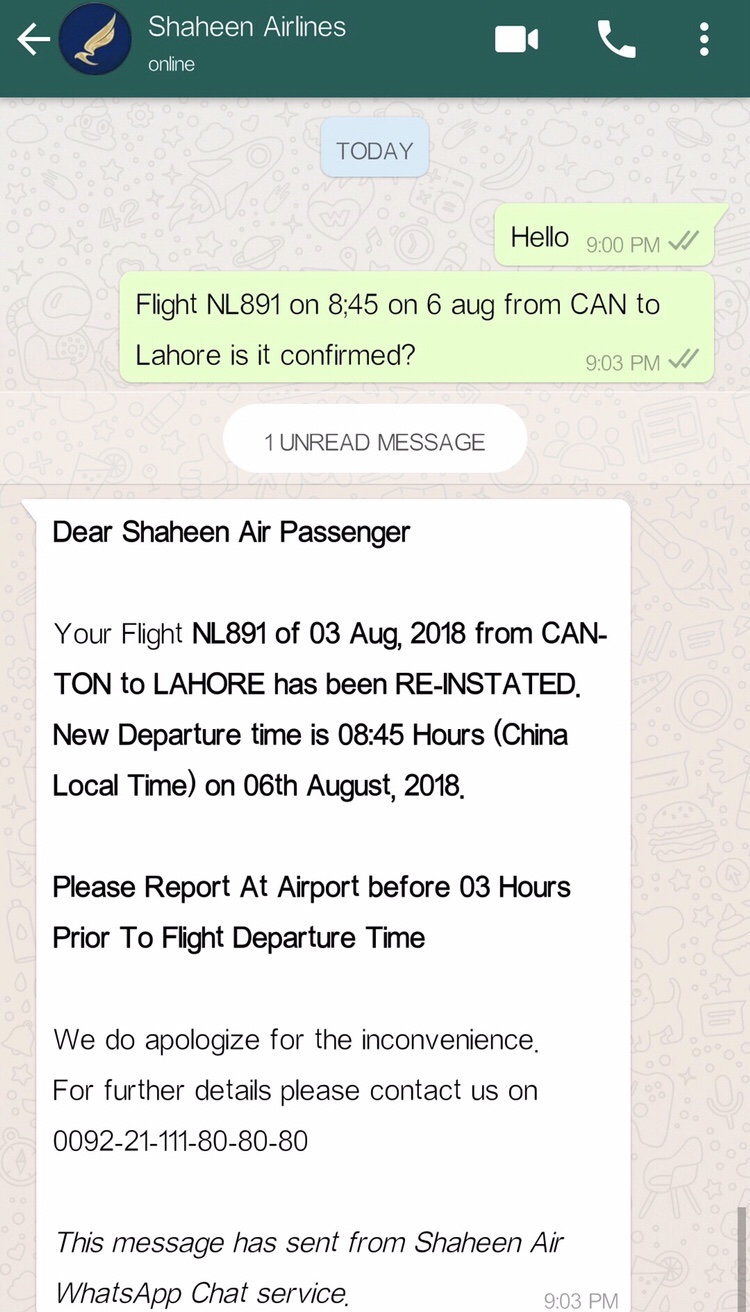 Zohaib Hassan further said that "they are hopeful after changing this part CAA will allow the passenger to perform this flight. And its hopeful to bring these passengers back to Pakistan by tomorrow."
Yesterday in a meeting between Pakistan's Civil Aviation Authority and Shaheen it was decided that PIA will be requested to do this job on commercial terms.
PIA spokesperson Mashood Tajwar said in a statement that "PIA stands ready to serve at all times. We had reported to duty and were standing by for orders to fly our countrymen back home from China. We awaited final go-ahead from Shaheen Air international and CAA but now we have been asked to abort the mission by Shaheen Airlines."
It appears that Shaheen was expecting PIA to stop one of its Beijing to Islamabad flight to make a technical stop in Guangzhou and bring the passengers back. But PIA sources told Pakistan Aviation that "diversion from Beijing to Islamabad flight will not be possible due its own load plus long-haul flight from Beijing to Guangzhou."
In the light of this, a special plane was spared from PIA schedule to perform this ferry flight and that is where Shaheen Air realised in its typical fashion that cost of a ferry flight is far more than sorting out its own plane and they are better off killing two birds with one shot. They will procure the part and get their plane cleared and bring back the passengers as well. The only problem with this is the false hope given to stranded passengers.
A passenger Abdul Basit who studies at Hainan medical university said to Pakistan Aviation that "all is drama, and we are suffering here from 8 days. These are all lies. We have not been given any confirmed news but lollipops. When are they going to bring us back? I'm coming back after 4 years just for one month vacation, and I have wasted 8 days here and on 1st September I have to return back, last night they give just 14 tickets of different airlines and they left, if PIA is coming then why they gave tickets? This shows they not sure when it will come tomorrow or after tomorrow."
Earlier CAA stopped Shaheen air from operating a special flight on Saturday at last minute. It is reported that CAA told Shaheen to change certain spare parts in the plane so it can clear it.
A video sent to Pakistan Aviation by passengers stranded in a Guangzhou showed passengers pleading to the government to reign in the corrupt elements in CAA. The flight by Shaheen was supposed to fly to Guangzhou on Friday but Shaheen air claims that "CAA raised a technical issue with the aircraft at the last minute which will cause severe inconvenience for the passengers."
While Shaheen Air can say that certain elements in CAA have maladies intentions against the airline and this whole drama is a result of that. But it also needs to put its own house in order and show better professionalism and preparations.