Lahore airport is a total and utter disgrace. From arrival to departure I felt dehumanized, humiliated and robbed of all humanity. On arrival, the total chaos at passport control is embarrassing, when I see westerners politely queuing and our own are forever pushing into someones else's queue. The tactics used by some are damn right childish, greeting someone or asking the time from a passenger in front of you and using that as an excuse to stay there in the queue. And then invite the rest of your family to jump the queue to join them. Broken or dysfunctional baggage carousel left my bags jammed with tens of other bags, no one was there to help sort out the huge mess. So passengers resorted to push and shove and some passengers jumped over other people's bags to get their own.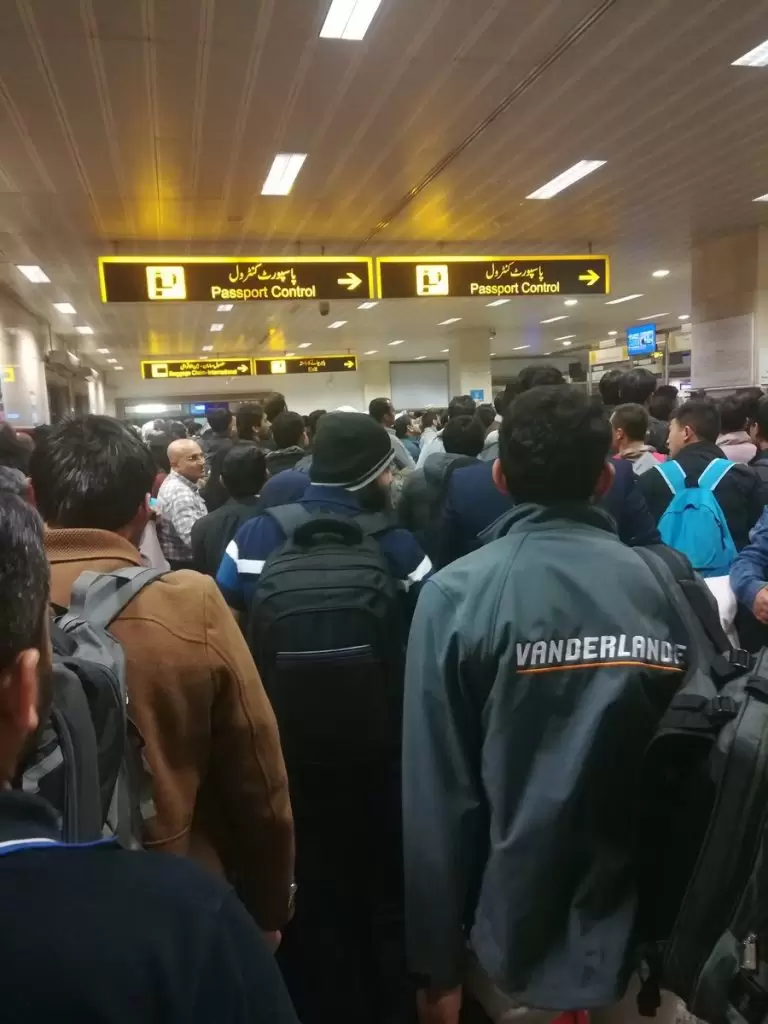 Constantly saying no to the porters who offer trolleys to you in the hope of getting some money and in some cases extorting money from you once you're outside. These people continuously harass you or grab hold of your trolley when you're not expecting them.
After a long flight, the last thing you want to do is to take your luggage back off the trolley and put it through the scanners.
Then you have to push your way through the hoards of people who insist on blocking the exits, on to the taxi drivers where you have to keep reminding them that NO means NO.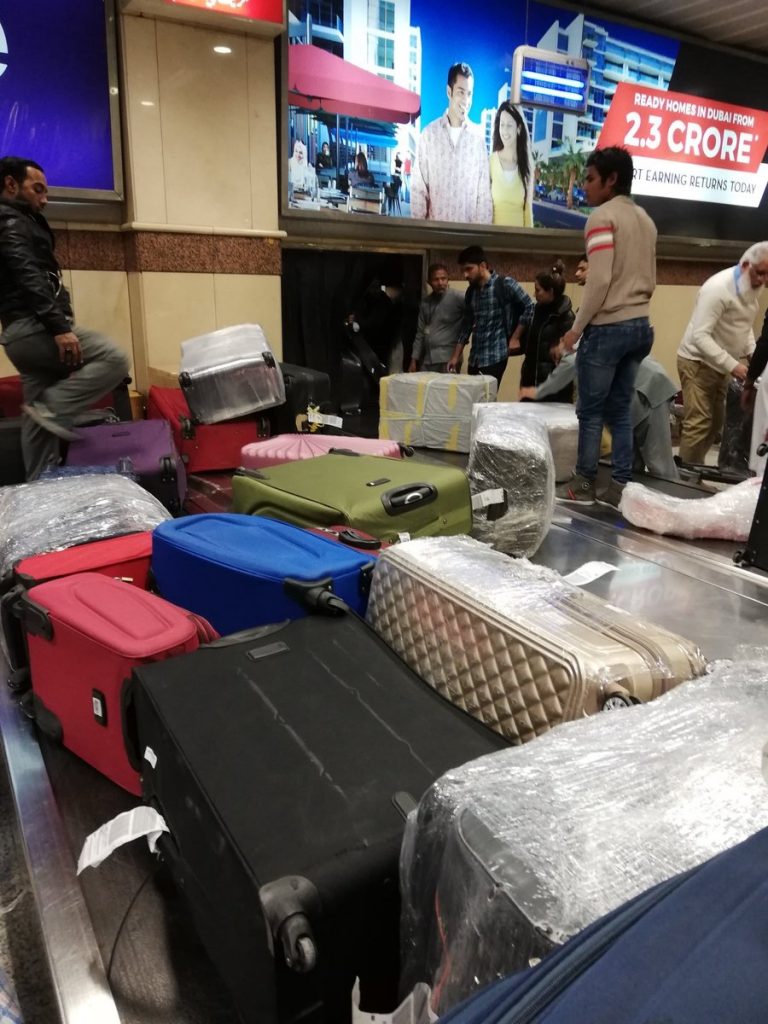 There's nothing better than spending another half an hour fighting your way through the car park and eventually getting out of that ordeal!!!
Upon my return, the queues leading up to the airport, I cannot complain about, I had no quarrels with security checks. Once inside, yet again we have to fight through the massive hoards of people to actually get to the one door that allows you into the airport.
My parents were both in wheelchairs and we had pre-booked them. We were allocated 3 wheelchair guys, there was no separate entrance for the chairs, we had to fight our way in.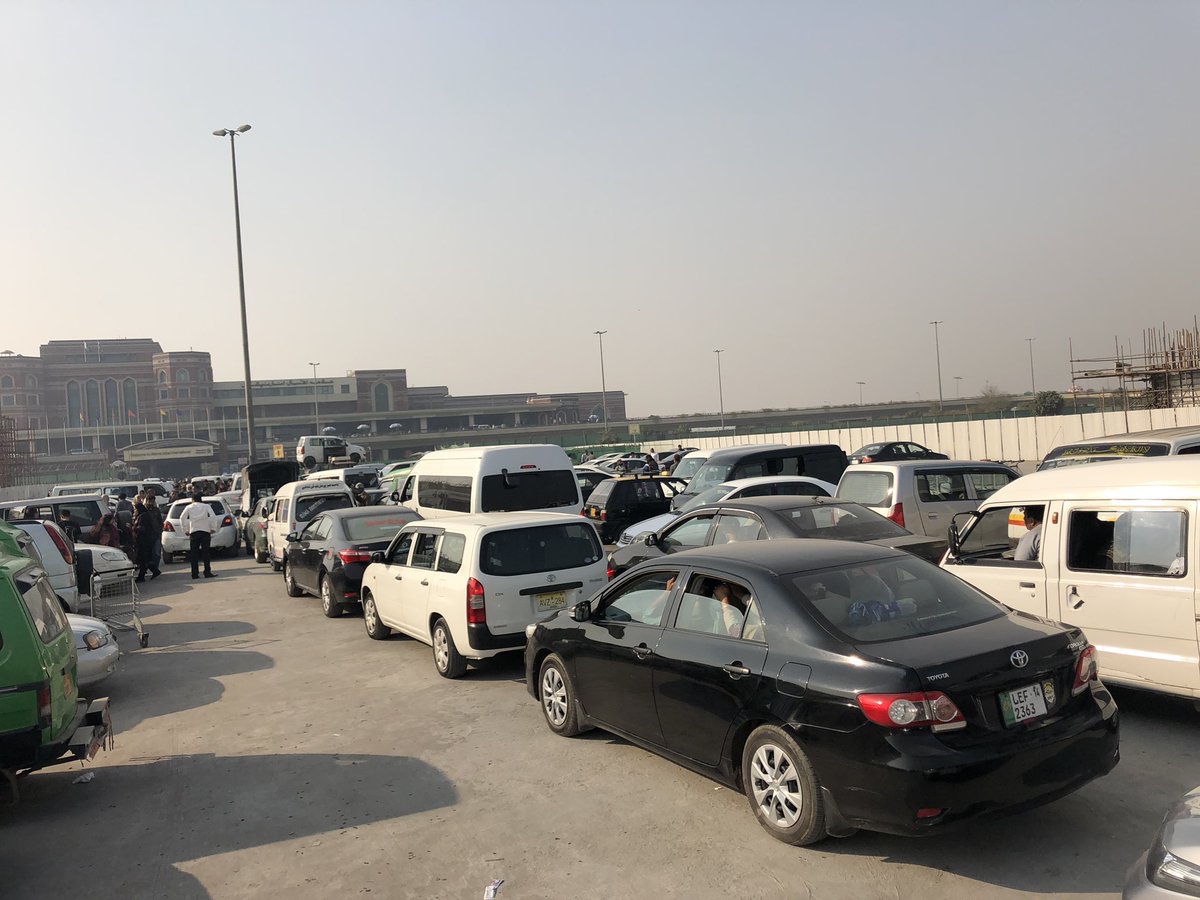 Then custom guys are always on the lookout for their share of the travel experience that they think is part of their job. The process of getting in is just as bad as getting out, once the chair pushers got to a certain point, out come the hands for money. Remember a fraction of your ticket cost is allocated to a pool at every airport to provide passengers with a wheelchair and someone to push it. These people are paid a full wage yet harass you for more money once you're airside.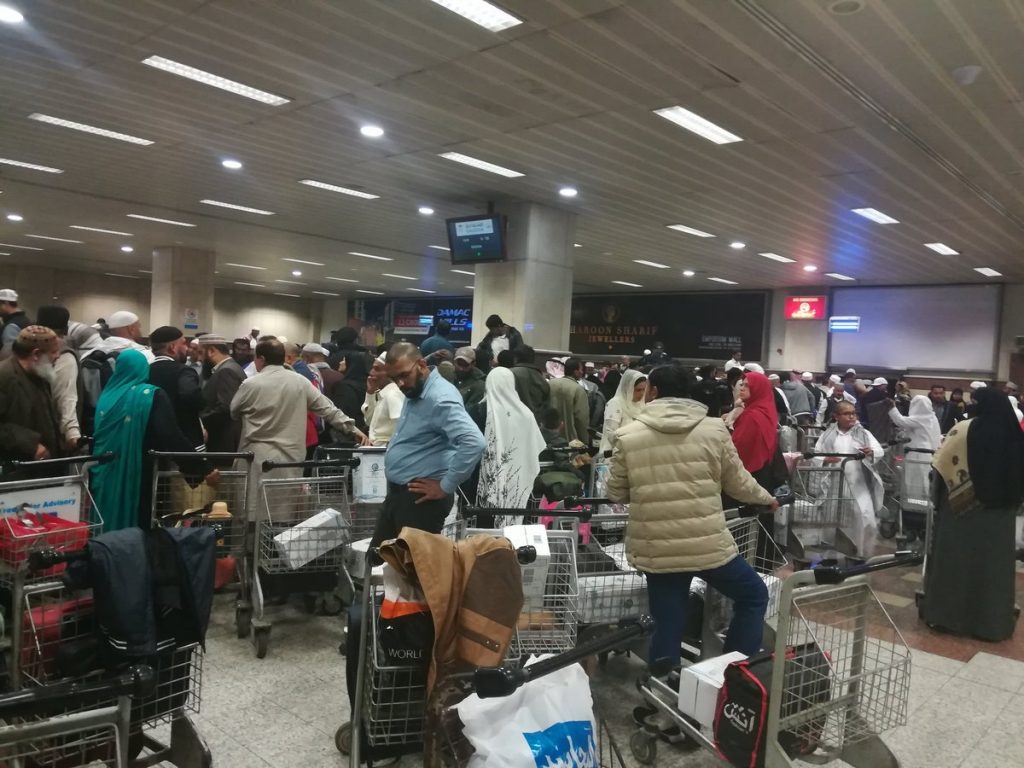 Even taking a piss in the toilets prompts someone to stand there with a tissue. With eyes on your pocket (or at least that's how I felt). So technically you have to tip someone because you pissed.
Will anything is done about it? I doubt it, as it has been happening for years and will continue happening for many years to come.
The airport is an embarrassing first introduction to Pakistan.