Airblue is all set to add two more beautiful birds in the fleet; Airbus A320s registered as AP-BNU & AP-BNV in Pakistan.
Pakistan second largest airline Airblue is expecting two newest members of its family to arrive in Pakistan on Friday 12 July. Earlier Airblue posted on its social media that aircraft will arrive in the evening of 10th July but for some unknown reasons the arrival was delayed. Airblue announced on 13 May that it is adding two Airbus A320s on dry lease. After a lot of slump and tough days, Airblue is gearing up to take advantage of the new aviation policy. With the addition of two young aircraft, Airblue will have the second largest fleet in Pakistan. It is aiming to enhance its domestic flight's operation after the addition that was partially resumed last month.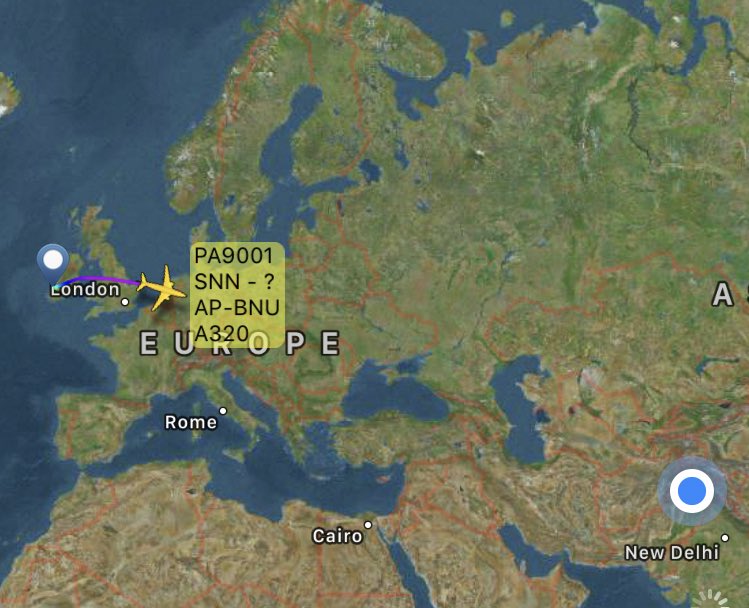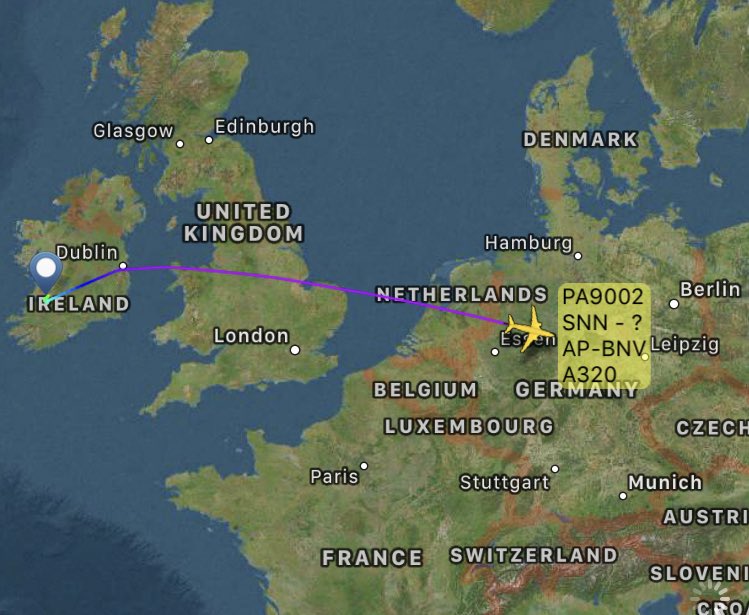 Airblue's Deputy Managing Director Operations Ms Sadia Mohammad and the engineering team travelled to Irish city of Shanon to accept the aircraft from the lessor. The aircraft will start their journey towards Pakistan today and are expected to arrive at Karachi's Jinnah International Airport in Pakistan in the evening. The aircraft were expected to arrive in June but due to delays in the visa of CAA staff, the delivery of the aircraft faced delays.

The two aircraft are both former Saudia airliners that are dry leased from GE Capital Aviation Services (GECAS).
AP-BNU
One of the aircraft is former Saudi Arabian Airlines jet that took its first flight on 28/07/2010. The plane joined Saudia on 6 August 2010 with registration HZ-AS36. In July 2018 it was registered by GECAS in Austria as OE-IGQ. Indian low-cost giant Indigo registered the jet as VT-IKG but never took delivery of the jet. It remained stored and on May 6, 2019, it was painted in Airblue livery at Shannon airport in Ireland. It will be delivered to Airblue as AP-BNU.
AP-BNV
The second aircraft is an Airbus A320-214 originally registered in France as F-WWDX for pre-delivery test flights. It took its First flight on July 22, 2010. Delivered to Saudia and registered in Saudi Arabia as HZ-AS37 on August 27, 2010. It was leased from GE Capital Aviation Services (GECAS). Then it was registered in Austria as OE-IGT and returned to GECAS in July 2018. It was also painted in IndiGo livery with Indian registration VT-IKH allocated to the aircraft but just like the above aircraft, delivery not taken up by IndiGo. The aircraft was painted in Air blue livery at Shannon Airport, Ireland on May 11, 2019, and it is registered in Pakistan as AP-BNV.