The government of Saudi Arabia has drastically reduced visit visa fees for Pakistani passport holders from SR 2,000 to SR 338 for single entry and from SR 3,000 to SR 675 for multiple entry. This was announced ahead of first official visit to Pakistan by the crown prince of Saudi Arabia Muhammad Bin Salman on Sunday.According to a press statement of the Royal Embassy of Saudi Arabia in Islamabad This will be effective from Feb. 15.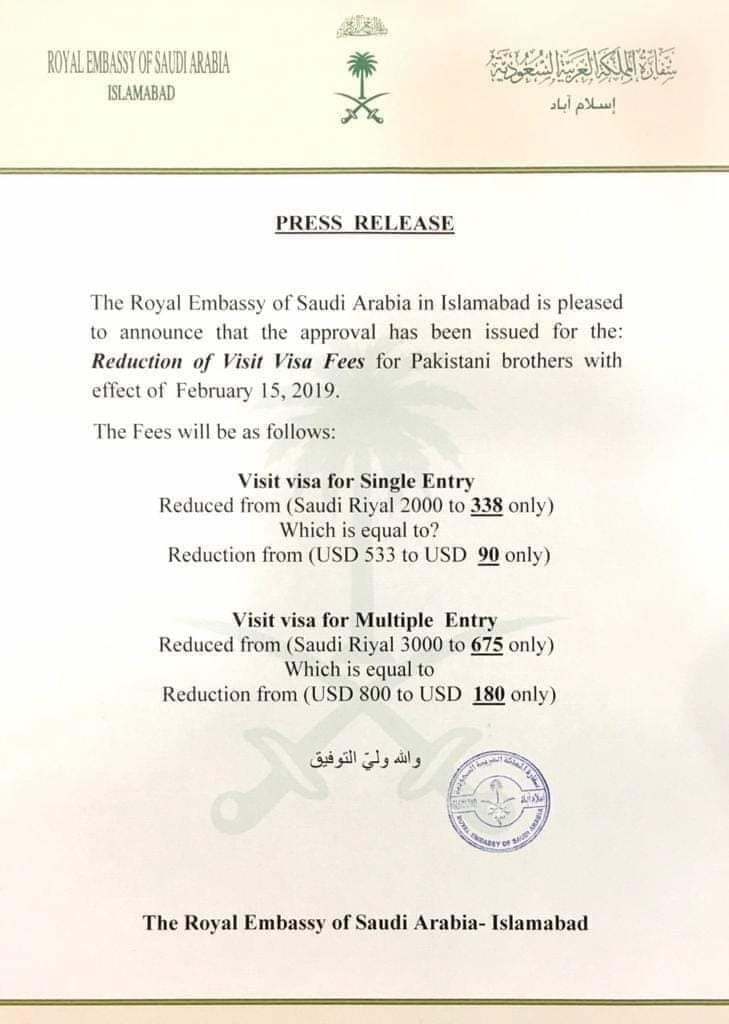 According to the new fee structure, visit visa fee for single entry has been slashed from SR2,000 (Rs 74230) to SR338 (Rs 12542) while the fee for multiple entry visa reduced from SR3,000 (Rs 111,320) to SR675 (Rs 25000), the statement added.
This gesture is announced ahead of the first official state visit of Crown Prince Muhammad Bin Salman, deputy premier and minister of defense, to Pakistan, beginning from Sunday.
This move will be highly beneficial for hundreds of thousands of Pakistani nationals working in the Kingdom to bring in their family members on visit visas.
Pakistan has already announced visa free policy for Saudi citizens. This was announced by Pakistan's Minister for information Fawad Chaudhry on Thursday.