I arrived in New York one day before my flight back to Pakistan. It was a sunny but cold day when I had arrived from Cincinnati, OH through American Eagle's Embraer ERJ 145. I went to see the sights of NYC when I came in from Pakistan; hence, I made the return trip all about plane spotting, being an #avgeek. I landed at 3:30 pm and sunset was at 5 pm. We rushed to the spotting location and I was over the moon with the ending of the day.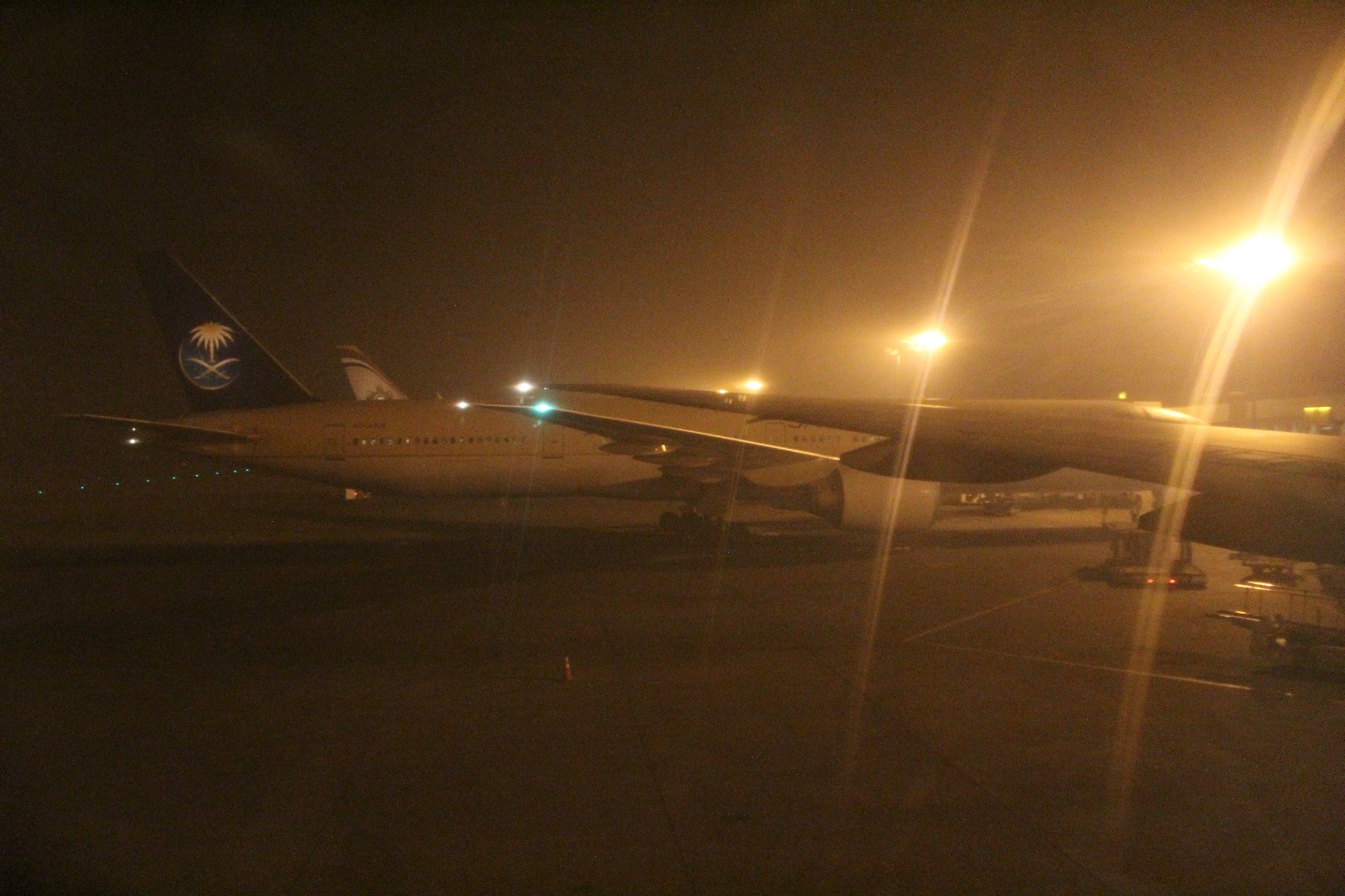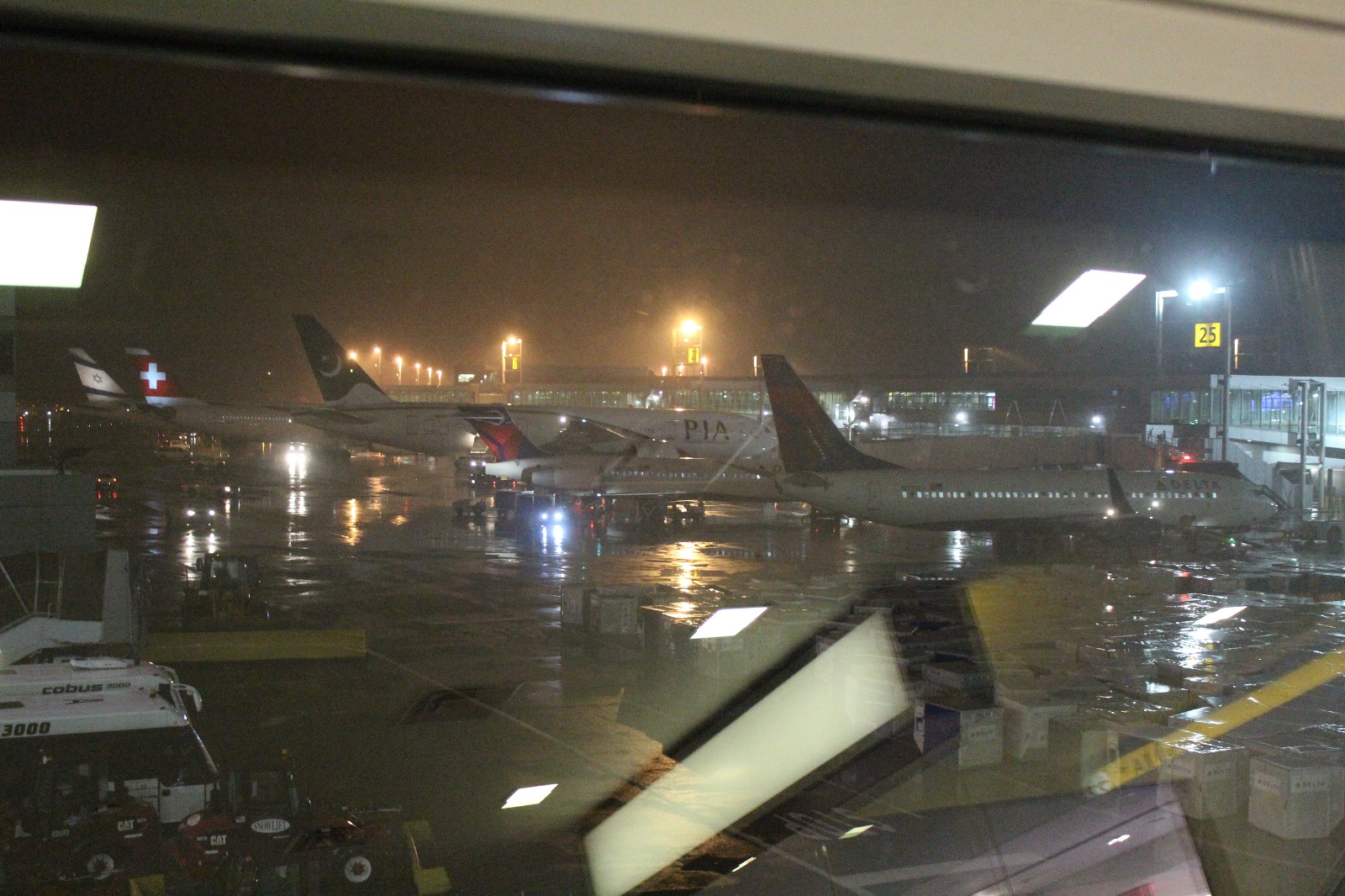 The next day was also supposed to be a plane spotting day but the bright sunny day turned into a gloomy sky with light drizzling. We thought about not going but decided otherwise and went to the approach end of runway 22 of JFK and started spotting. The heavy aircraft just came rolling in. I, however, was interested in my aircraft, the PIA Boeing 777-200LR that was going to take me back home. It has a 6 hour layover at JFK so I had plenty of time. But luck was not on my side as the runway change was at the last minute and it landed from the other side.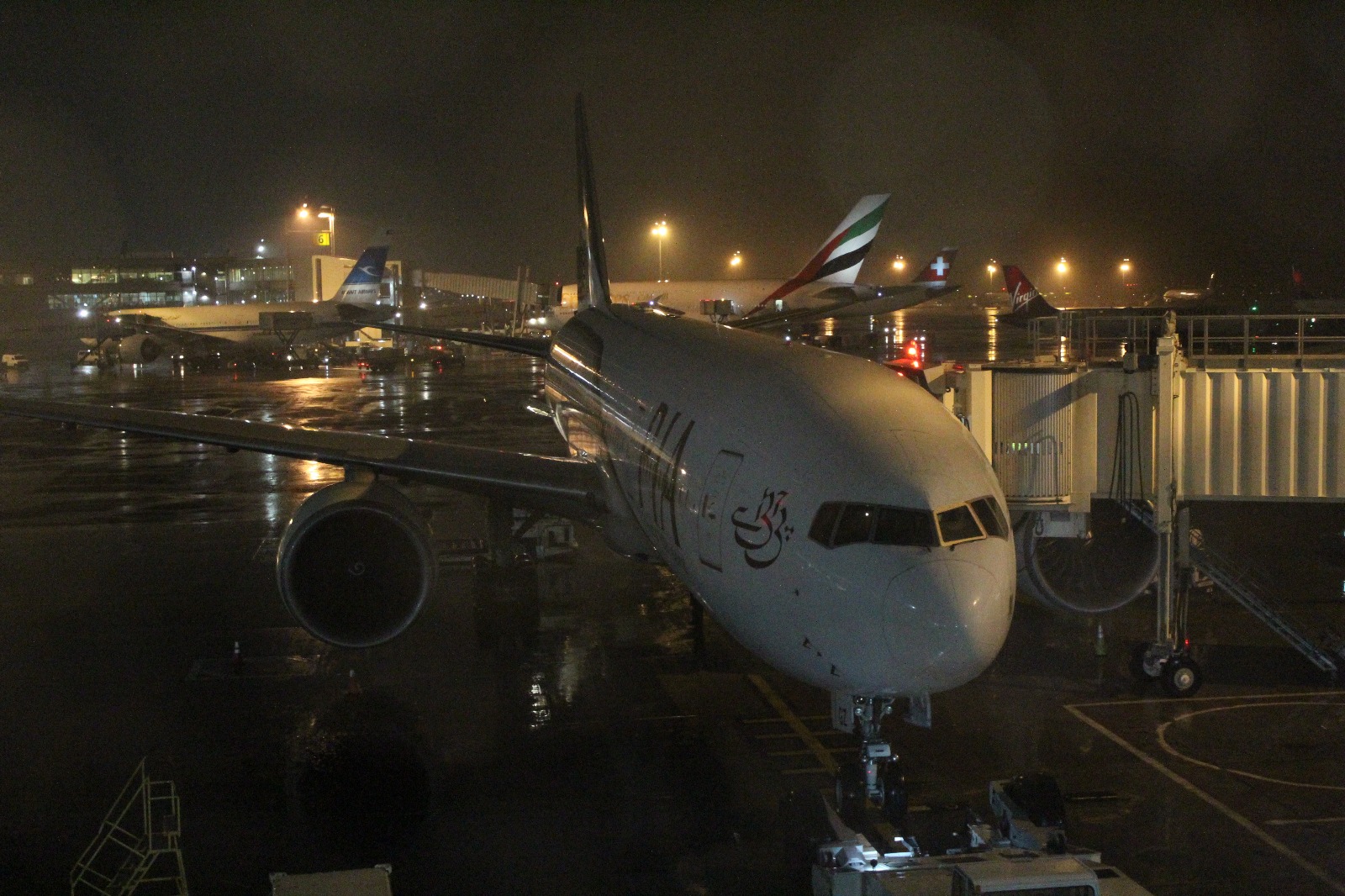 Not having enough time to be sad, we raced back to the hotel and called for a cab. We hurried into the cab and made our way to the airport through the drizzling, which later turned into a torrential downpour. It started raining cats and dogs and then we got stuck into traffic. I was starting to get worried about not being able to reach but managed to reach with 1 and a half hour to go. Having made my way into Terminal 4 of JFK, I finally breathed a sigh of relief.
My aircraft was going to be the record holder AP-BGZ again, the same aircraft that brought me here.
The Flight: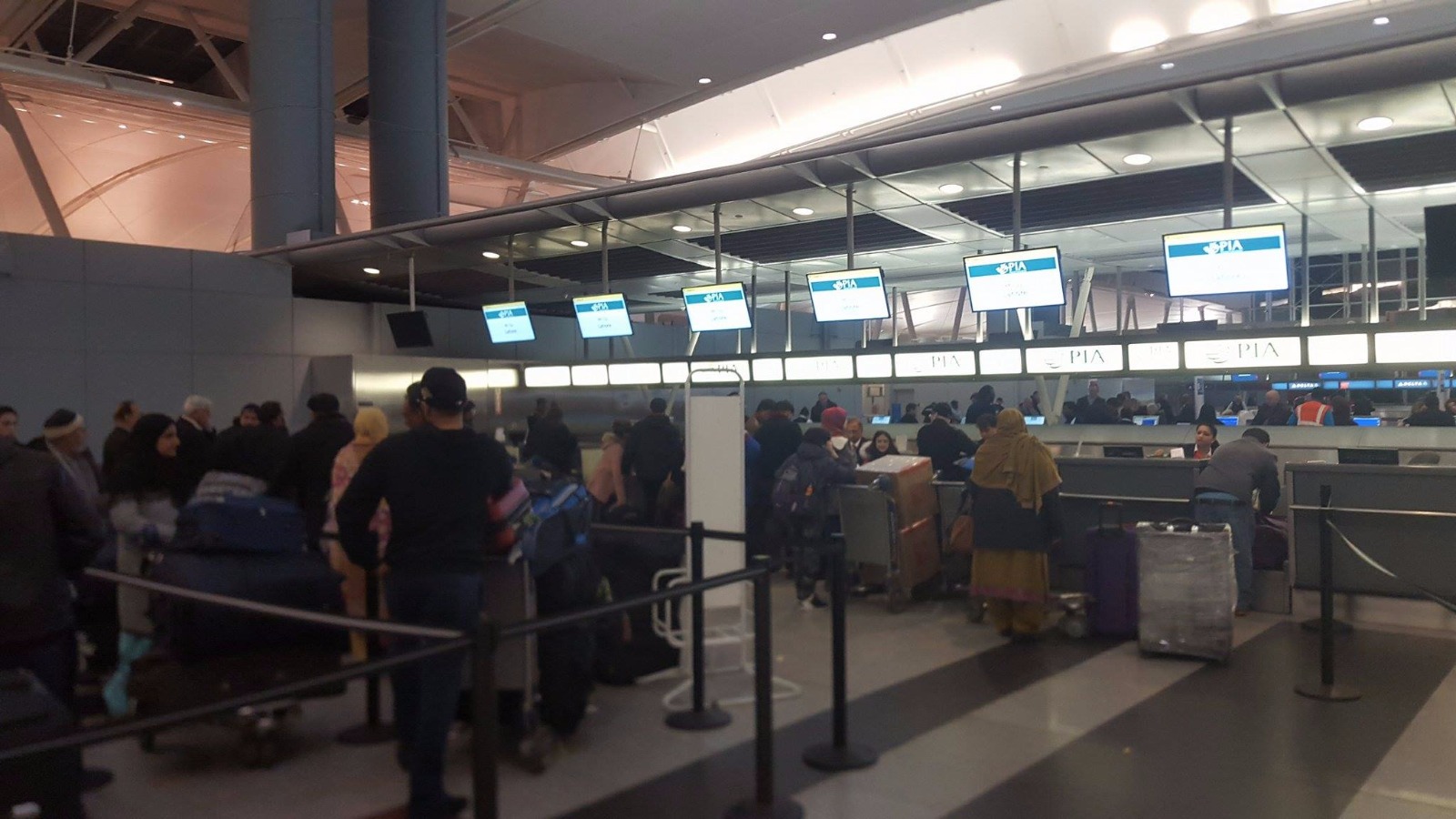 A moderately turbulent take off from JFK due to the downpour and then smooth sailing ahead. Pillows were placed on majority of the seats. Blankets were distributed after takeoff. The aircraft had the magazine Humsafar placed in many seat pockets which I hadn't seen on the previous flight. But, to my dismay, they were not updated ones.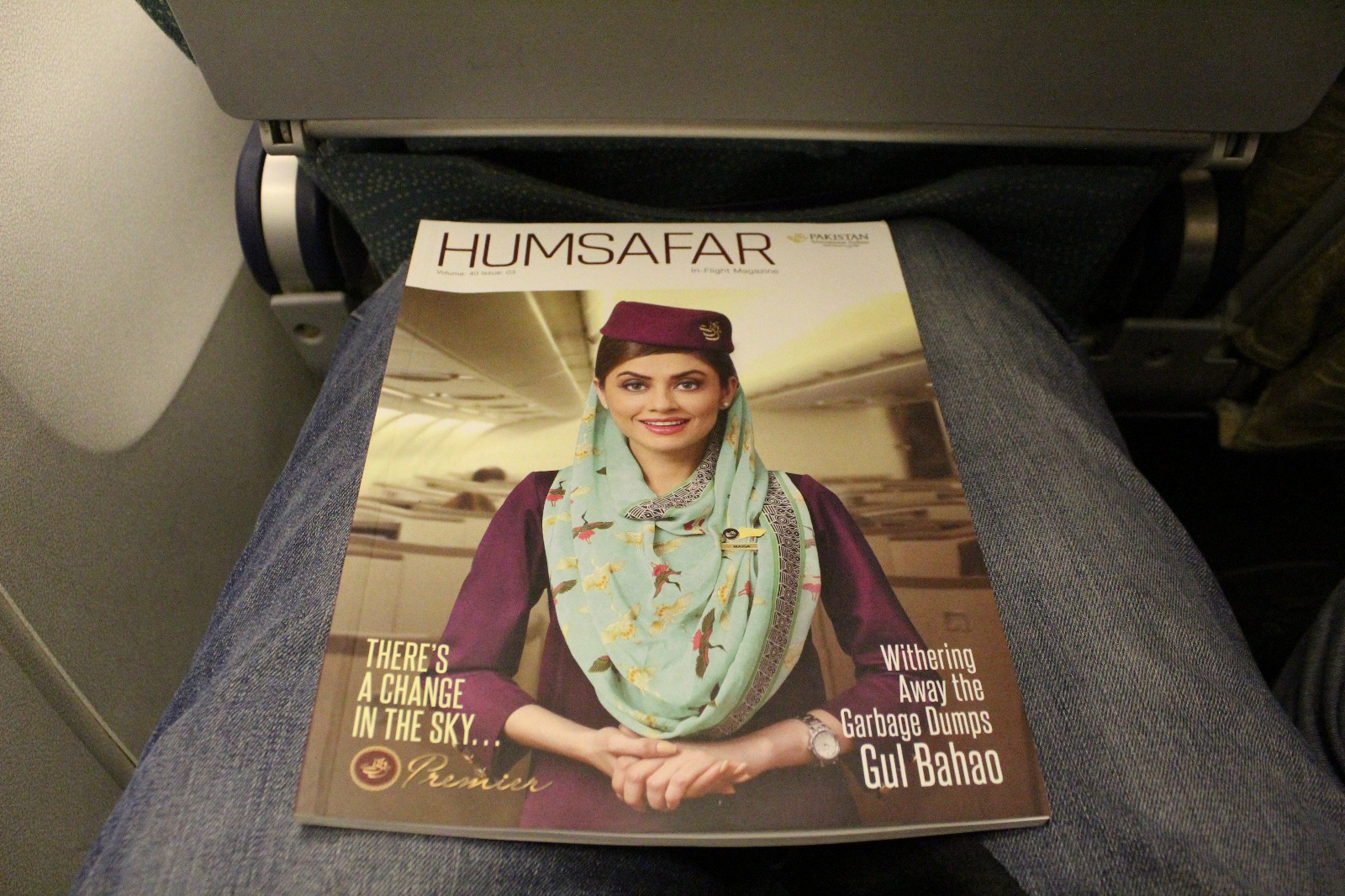 They were still from when PIA Premier was introduced. Announcements were made to apologise for the IFE not functioning. Take off was delayed by 1 hour due to the weather and then traffic. I slept all the way through the 12 and a half hour flight as I had all three seats to myself.
Food and Beverage:
JFK-LHE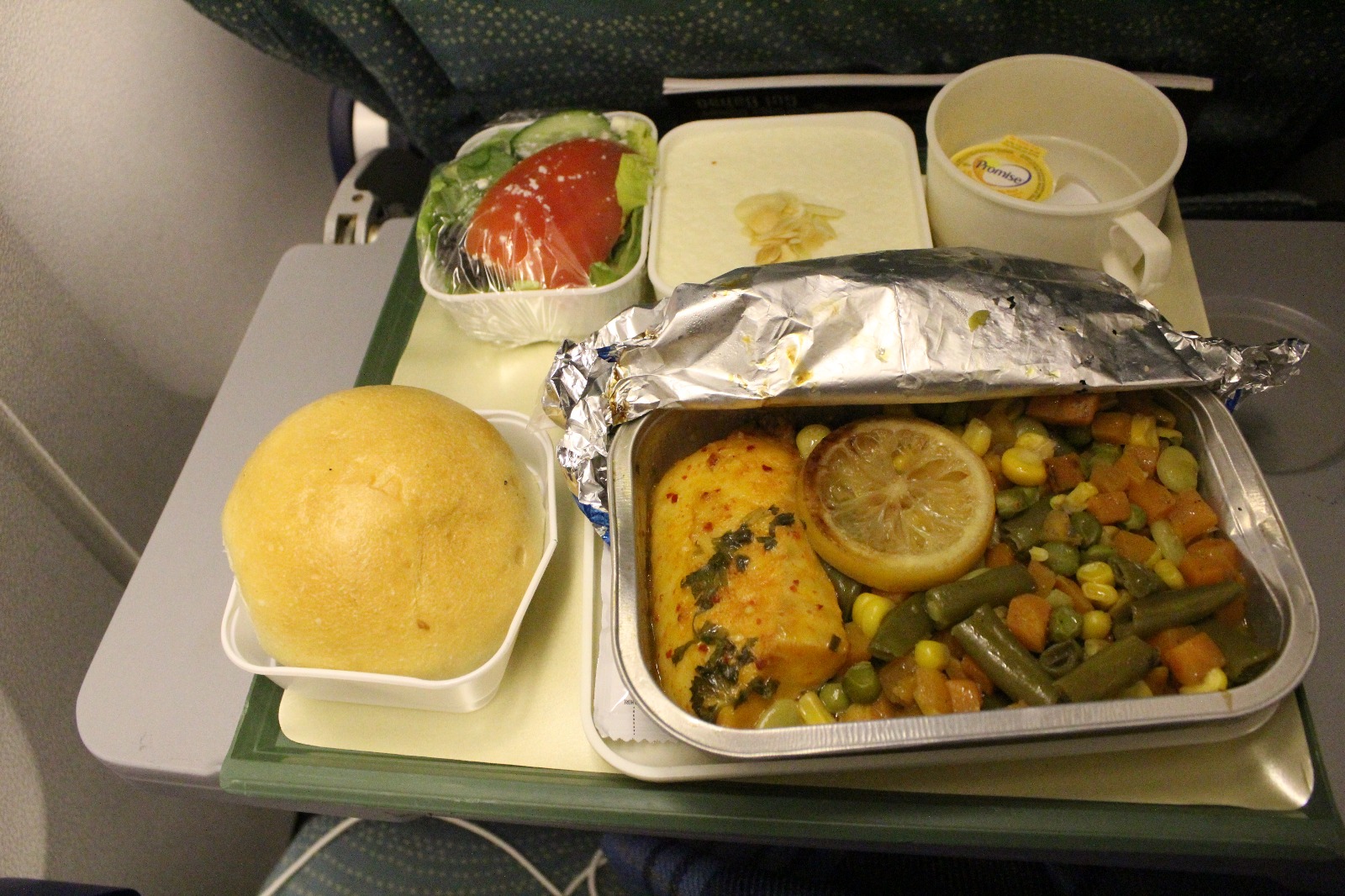 This flight consisted of 2 services, dinner which consisted of Fish with cooked vegetables, salad and kheer (rice pudding).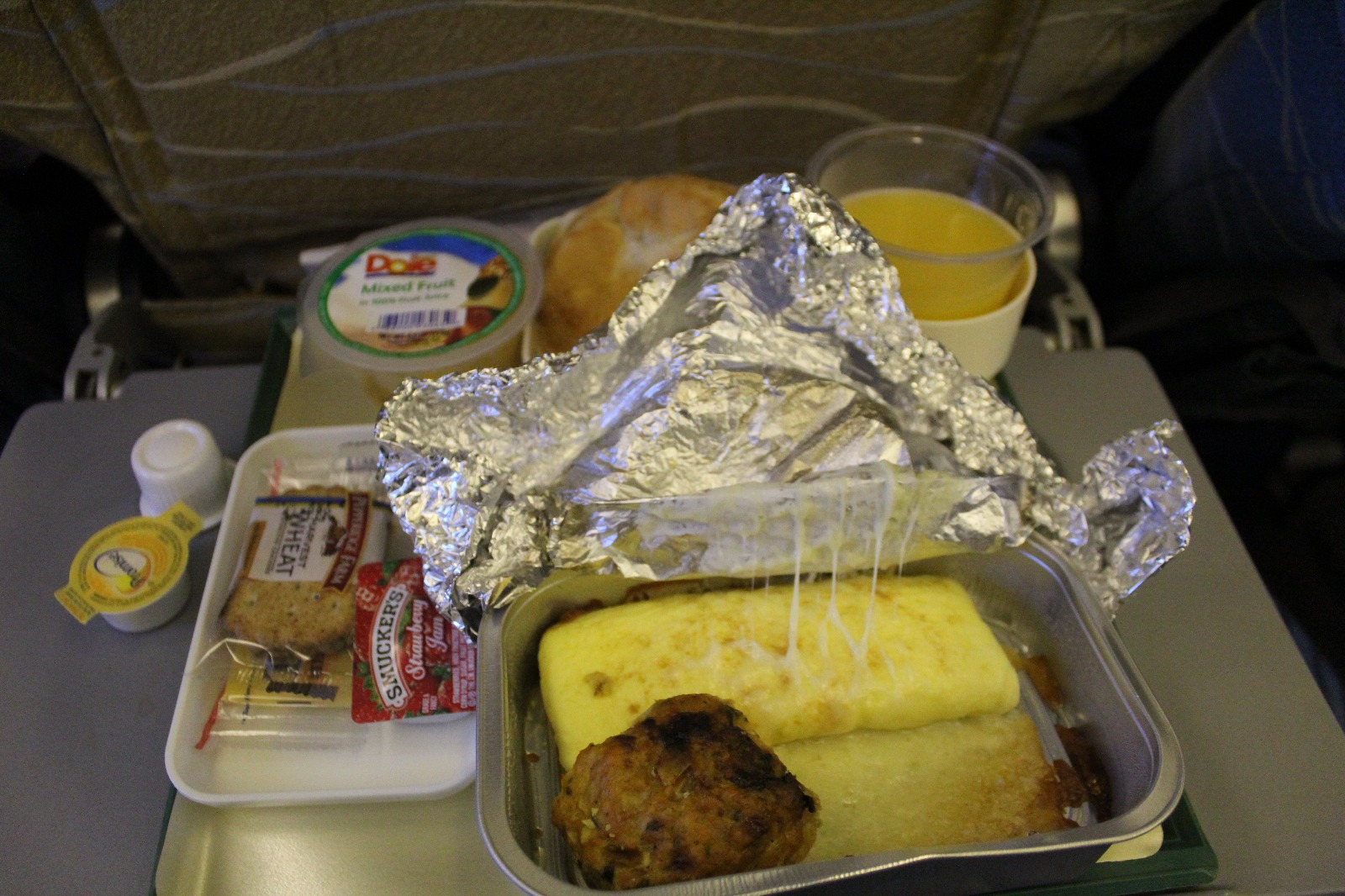 The breakfast service began 2 hours 15 minutes before landing into Lahore. It consisted of a Cheese omelette with minced chicken ball and a fruit bowl with a croissant.
LHE-KHI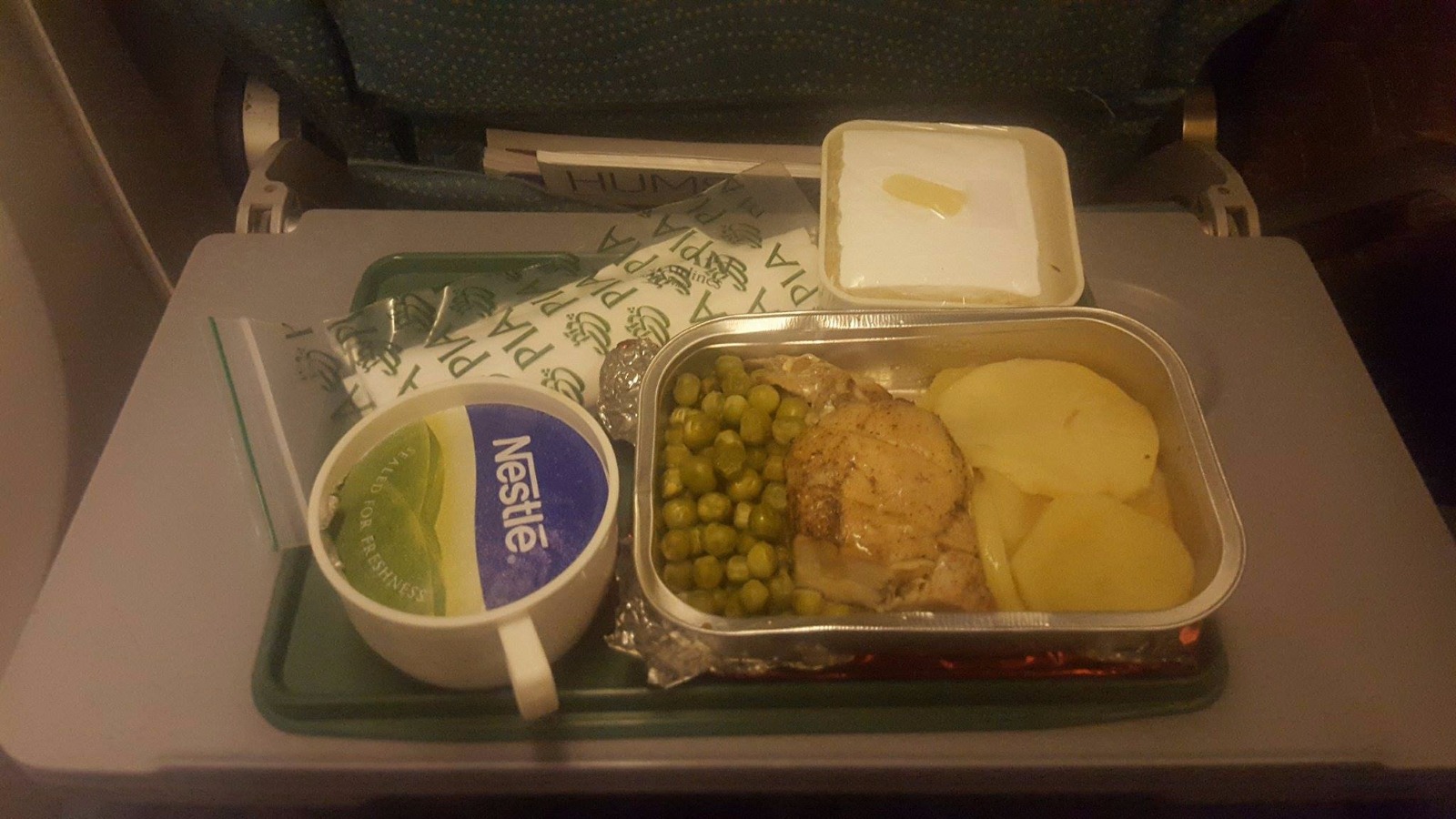 I chose the continental option which consisted of Chicken with boiled potatoes and peas with yogurt and a pineapple fruit cake. The cutlery and its packing was inconsistent. I was only provided with 2 spoons, one big and one small and the packing differed from the gentleman sitting next to me
Overall, the food was excellent.
Crew and the service they provided: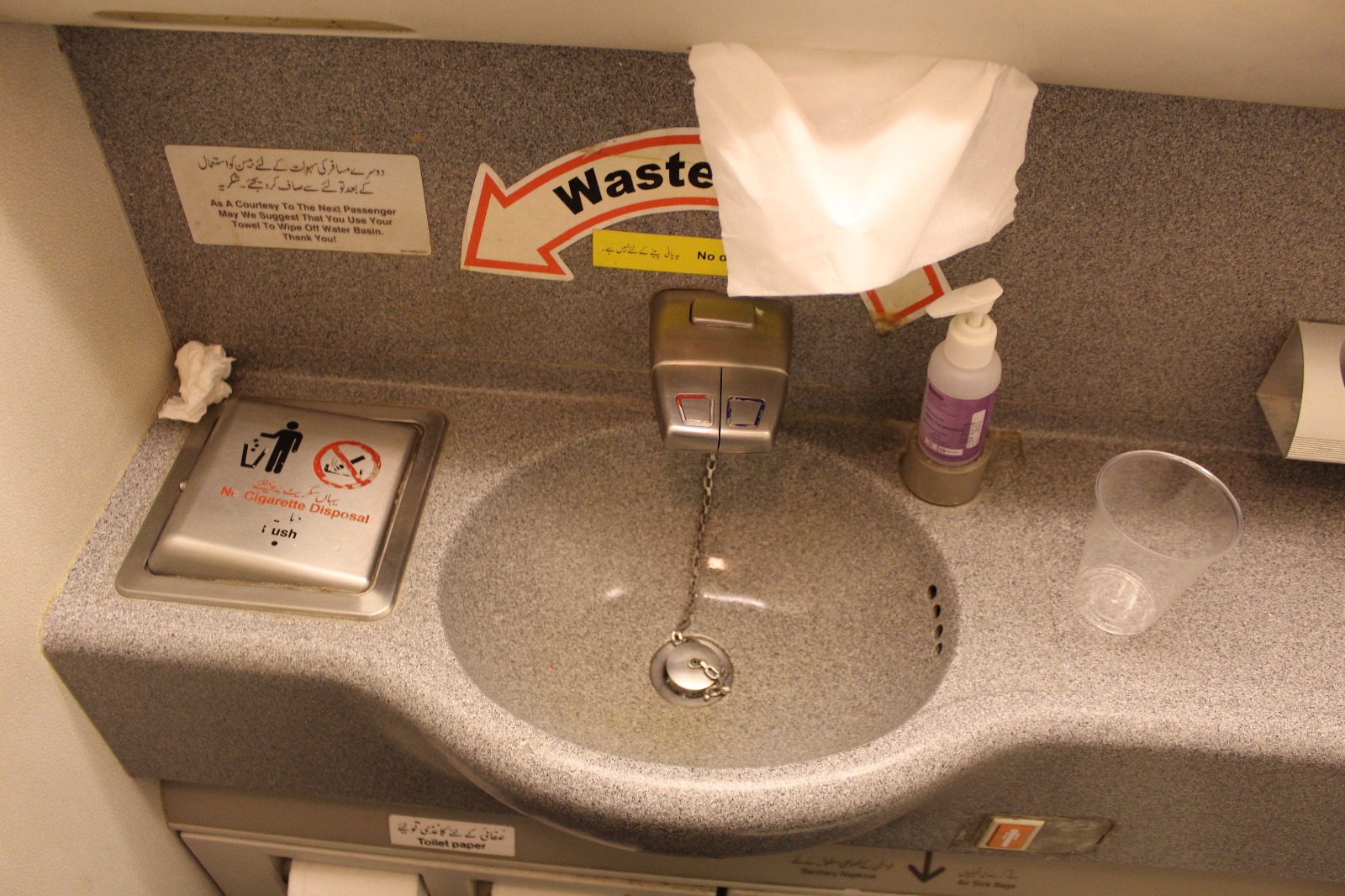 The crew was exceptional in both flights. They were smiling and attending to all passengers on both legs. I also got my logbook signed by the crew on JFK-LHE. I, however, couldn't get it signed on the next leg due to time constraints on the flight. We started descending as soon as service was wrapped up and I realised the crew will be busy in the deck.
Inflight Entertainment: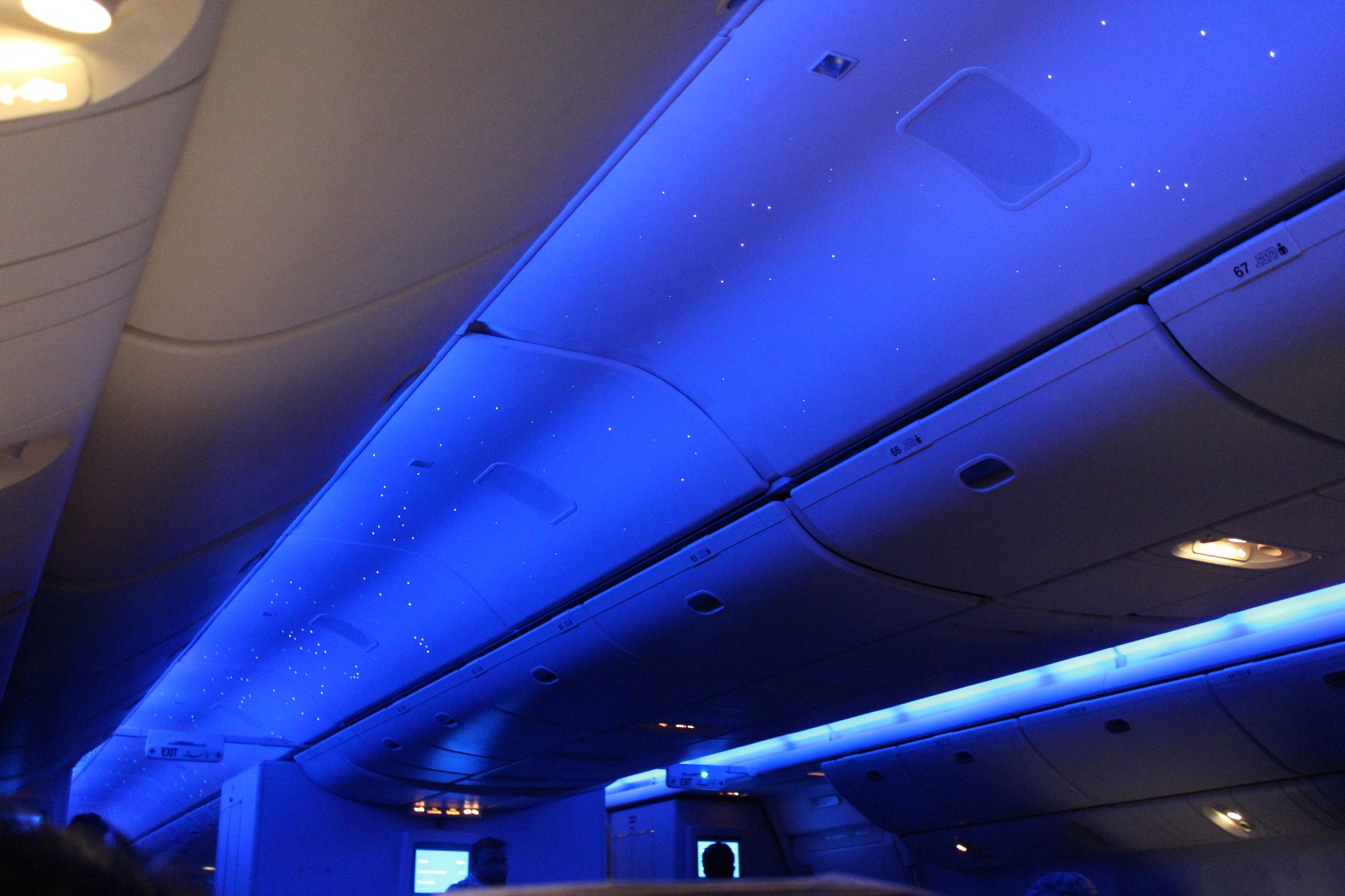 The IFE was working this time around and it was limited to maps only. No video content was available on my screen neither was there any audio content. I just kept the maps opened throughout the flight. There was no internet or intranet.
Outside aircraft: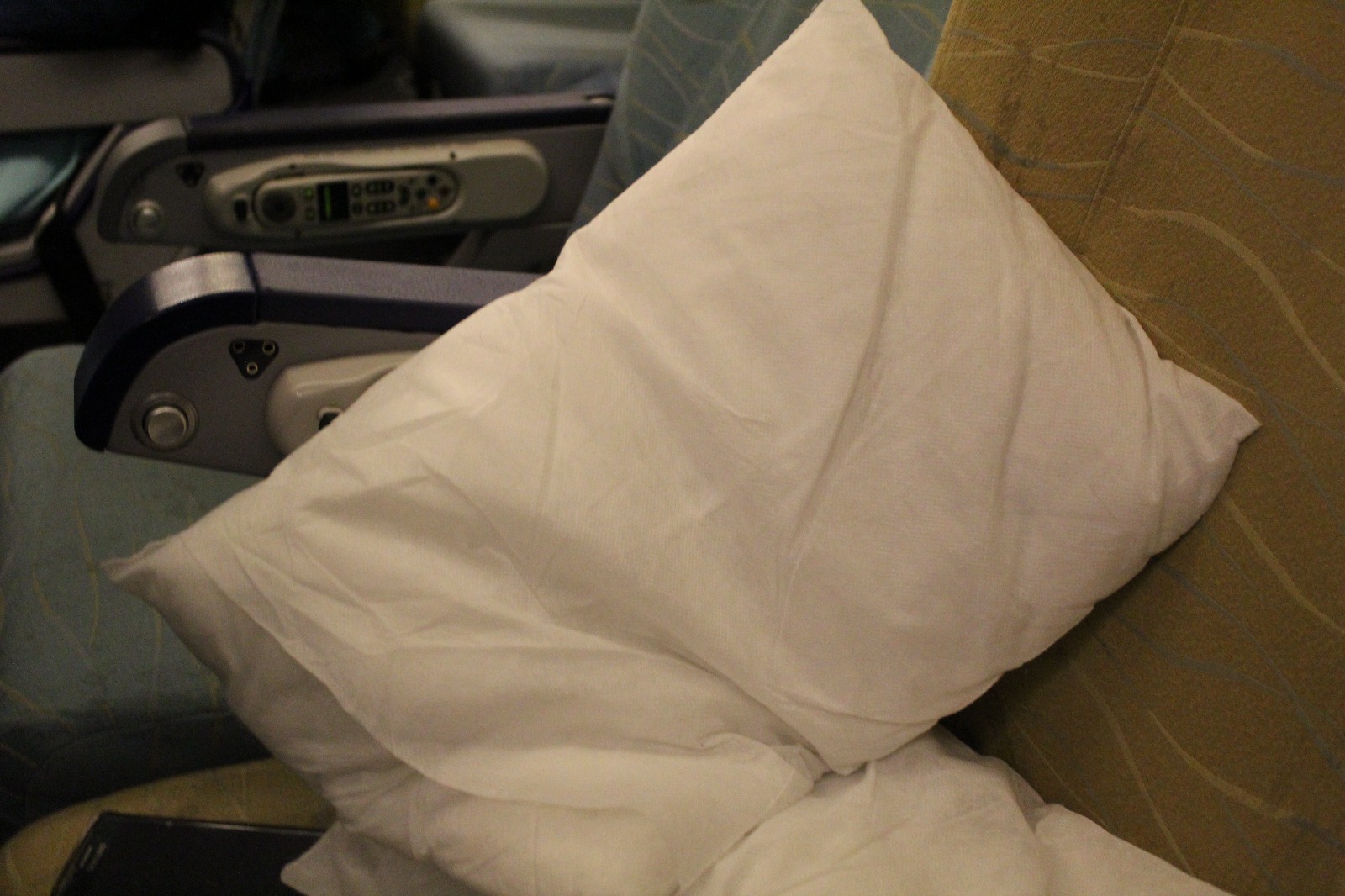 Again, check in took very little time which impressed me. The TSA security check didn't take much time either and I reached the gate 45 minutes before the flight. Boarding was done in 2 sections, filling up the rear of the aircraft first. I was at 68A hence I was one of the first to board.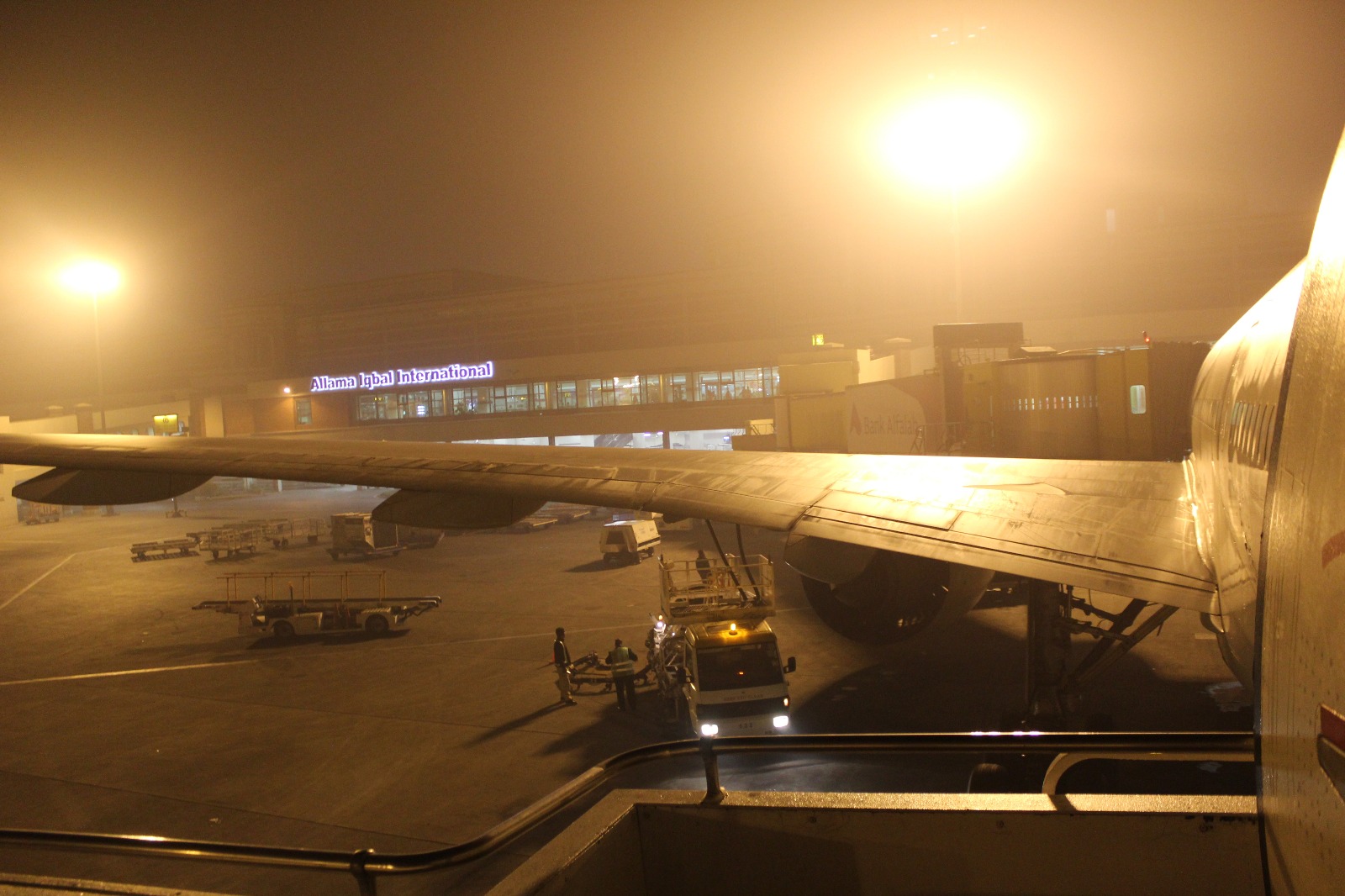 Upon landing in Lahore, we were told we wouldn't be allowed to leave the aircraft due to FIA constraints. Although when I took this flight before, We were allowed to leave the aircraft and into the departure lounge. I changed seat to 44A during the second leg.
Flight experiance

Food and Beverage

Crew and the service they provided

Inflight entertainment

Outside aircraft