During Ramadan, Turkish airlines were offering the lowest fare from Saudi Arabia to Pakistan. After comparing it with Etihad and Flynas I decided to book Turkish Airlines from Yanbu to Lahore via Istanbul. Yanbu is an industrial city on the coast of red sea with a small domestic airport but it offers international flights to Egypt, UAE and Turkey.
The flight
Check-in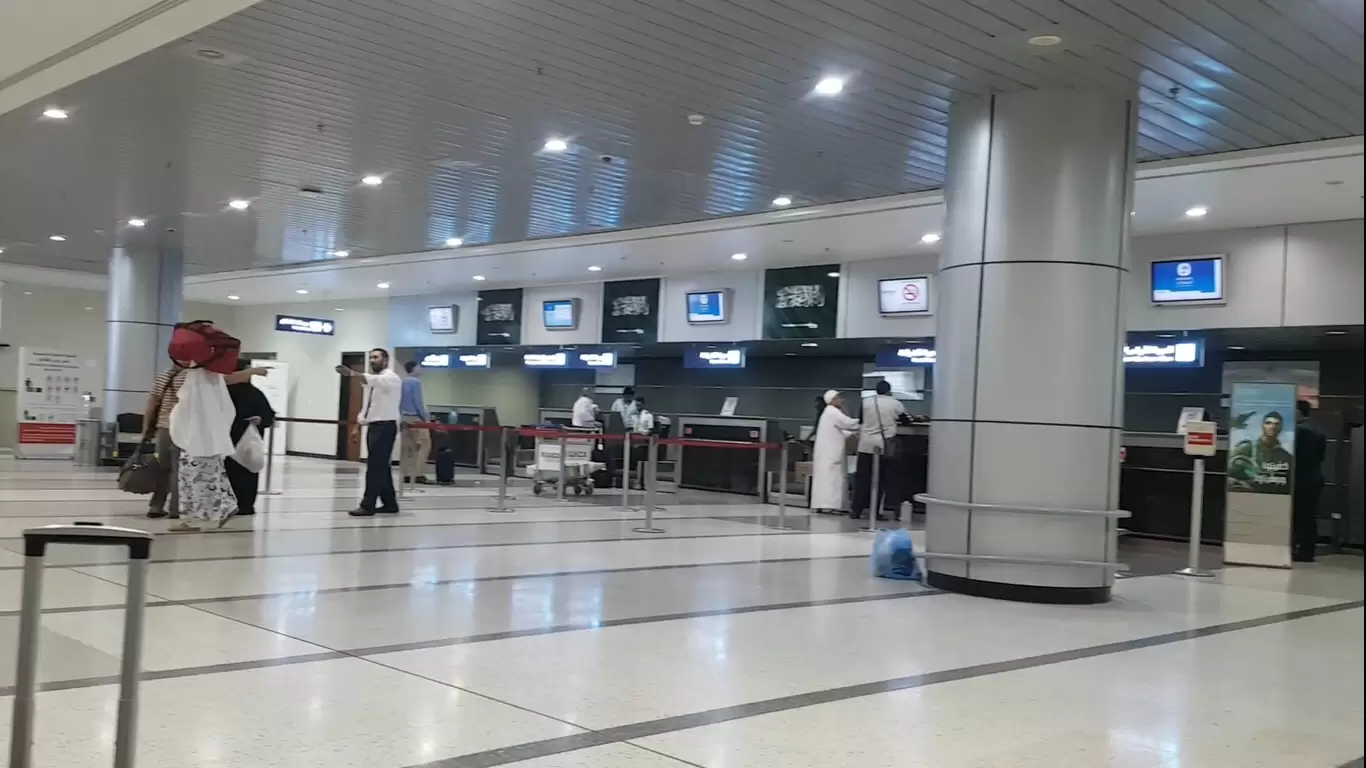 For our flight to Istanbul, the check-in was very convenient. Out of 6 counters, only 1 was opened for Turkish Airlines. It took about only 10-15 minutes from checking in and then on to the immigration. The airport is very small so it was not very crowded and we arrived at the gate very quickly.
Yanbu is equipped with 2 jet bridges which makes it easier to board the plane. There are only a few international airlines that operate from this airport so it has mostly domestic traffic.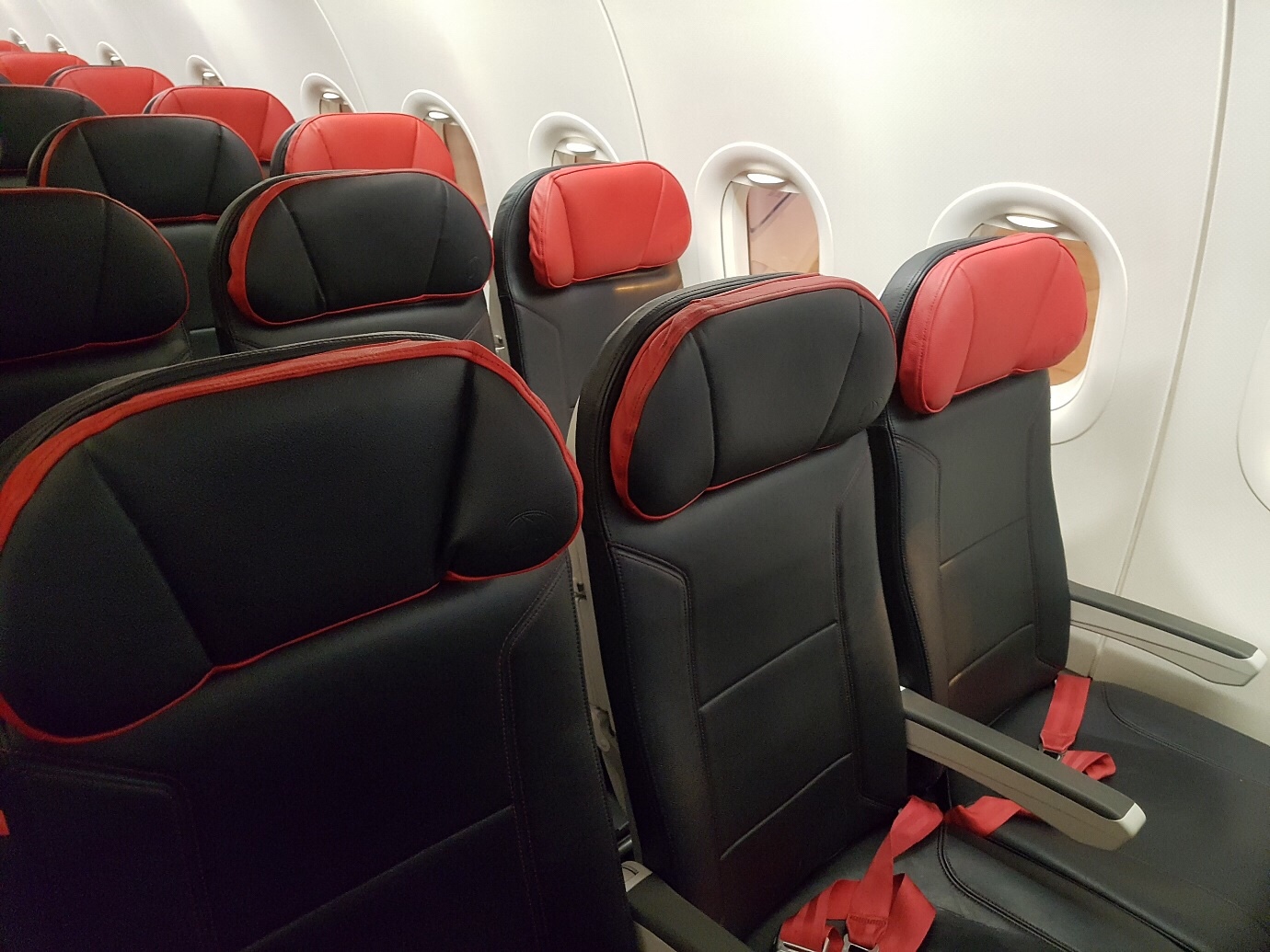 Aircraft
For this flight, the aircraft was a 3 yeard old Airbus A321 (TC-JSV) equipped with Sharklets. It is named Ilgın. The new seats are covered with black leather with a touch of red borders which looks so amazing. The interior of the plane was new, the seats were comfortable, windows were clean and above all the IFE was working with so many options. It had a USB port which really delighted me. The seat pitch and legroom was fine.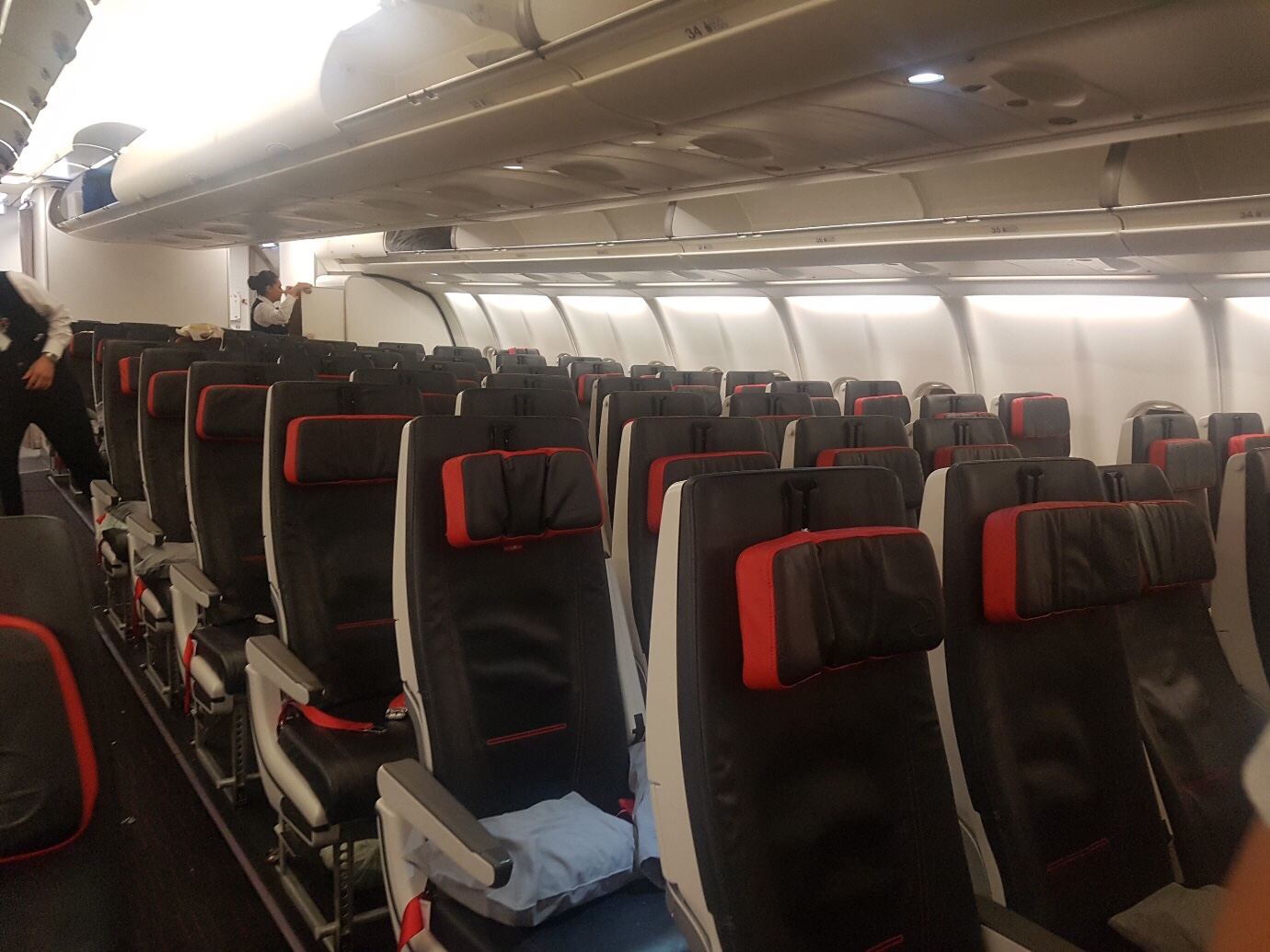 For our flight from Istanbul to Lahore, we got the call around 8 PM. The designated gate was about 15 minutes away from the main food court. We boarded the plane through gate 230A. On this leg of the flight, Turkish Airlines was using an Airbus A330-300 (TC-LOB). The aircraft is just four years old and its cabin was very sleek. It was supporting the new Turkish airline cabin with black leather seats and movable headrest.
Food and beverage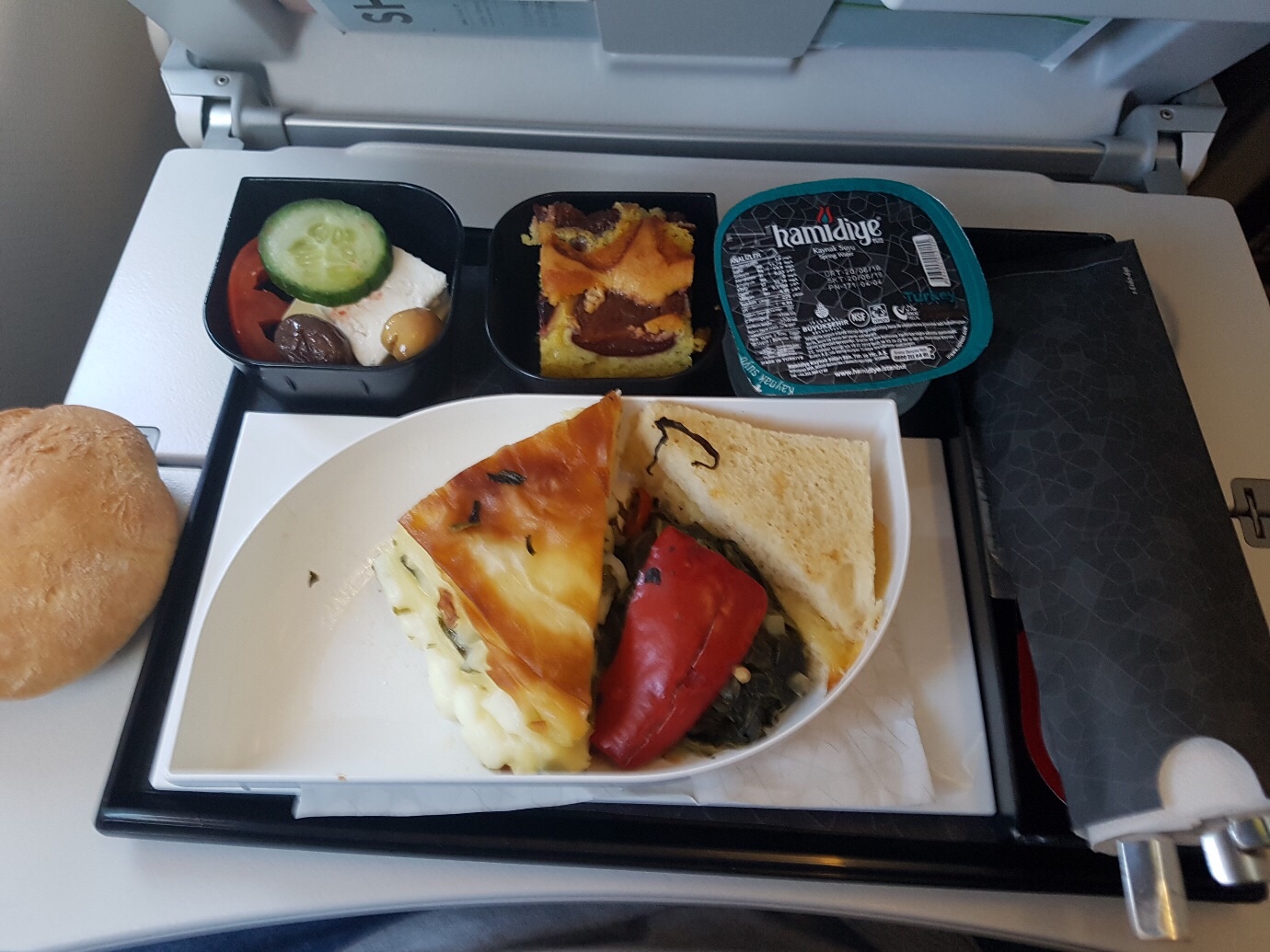 On Yanbu to Istanbul, flight it was the breakfast time so we had only one option. Small cheese sandwich, with vegetables and a quiche. Cheese salad and dessert with fresh bun and a slice of cake. Served with stainless steel cutlery. The food was overall very delicious. Beverages had a vast option except for the alcohol.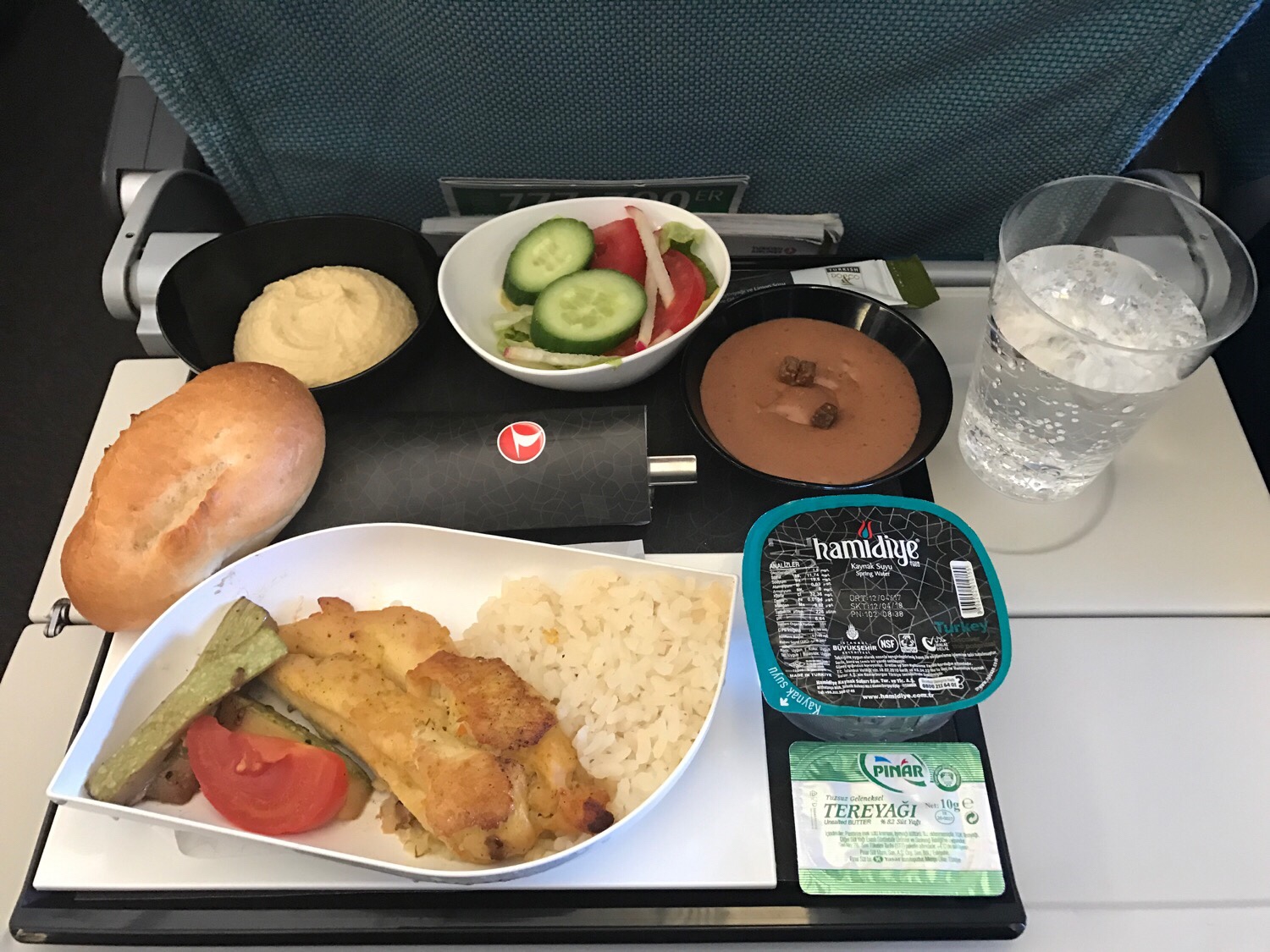 On Istanbul to Lahore flight dinner was served that had two options, chicken and past. I opted for Chicken that came with salad, boiled rice with green vegetables. The chicken was not tasty at all but I liked the chocolate mousse. There were plenty of options for drinks from soft drinks to hard liquor. And of course that Hamidiye water. It was nice to see that they gave steel cutlery.
The crew and service they provided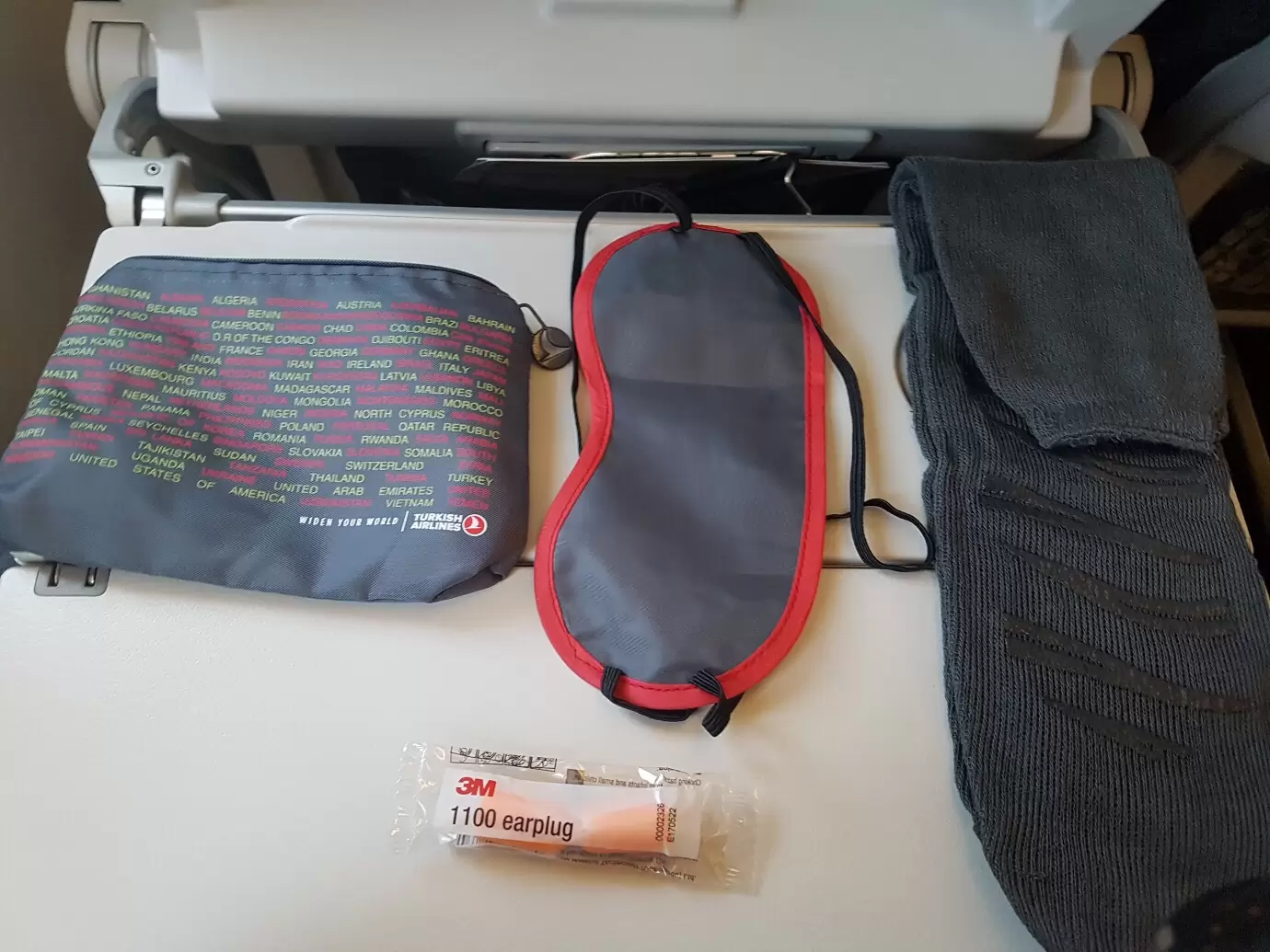 The cabin crew on the flight was a mixed bag. On the flight from Yanbu to Istanbul, some of the crew members were very rude. Although on the flight to Pakistan the crew were really good. They provided pillows and headsets upon boarding while they served an amenity kit to all the passengers. Something you don't find on many airlines these days. It contained a pair of socks, a sleeping mask and earplugs. They provided goody bags for children. But sadly they don't allow flight deck visit to the aviation geeks.
Inflight Entertainment: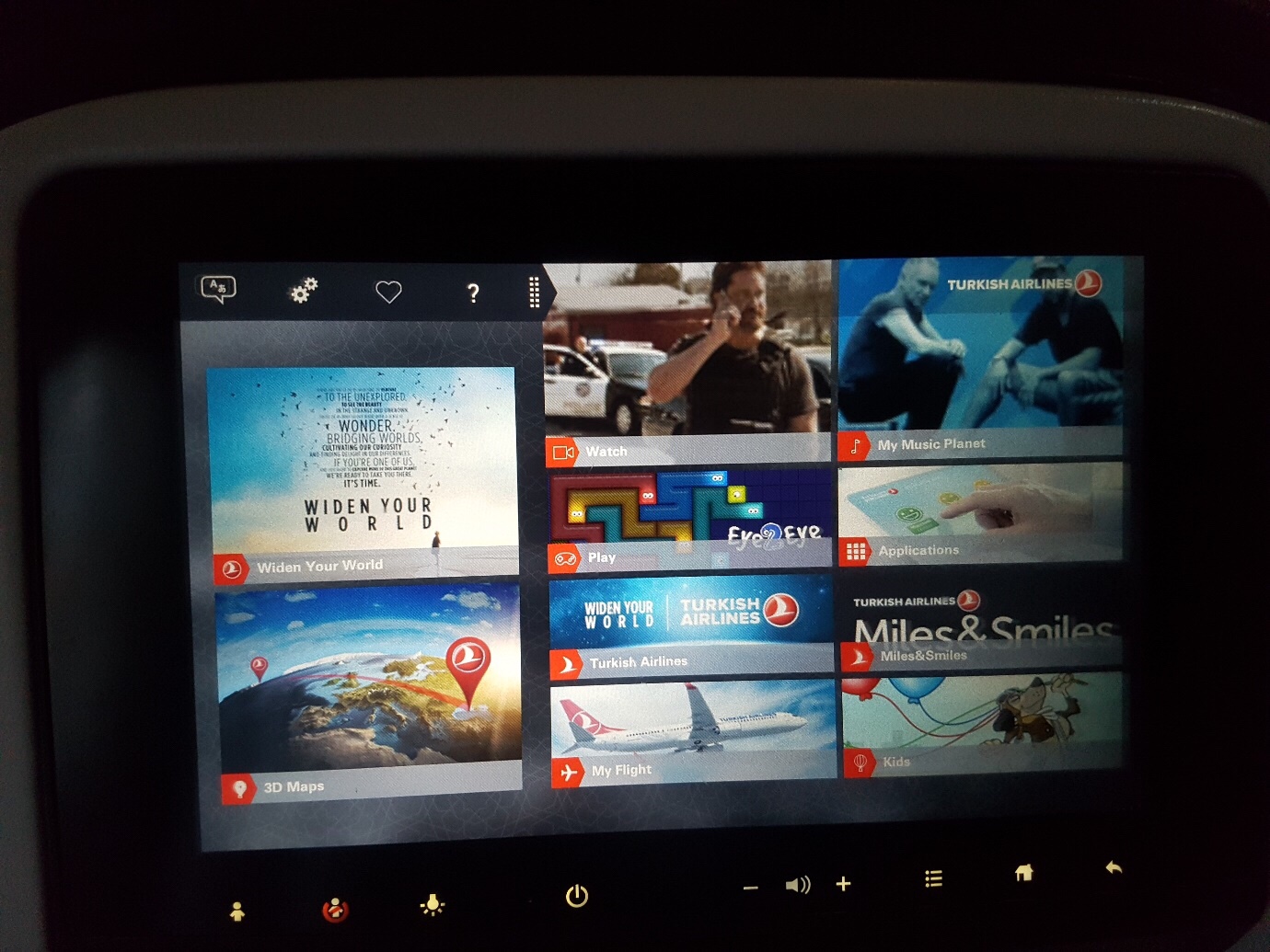 Both planes had IFE and the sleek smart screens were easy to manoeuvre on both flights. There were the latest films but the overall variety of movies was not best. On the other hand, all seats were equipped with touch screens and a personal power outlet. The plane had live TV and Wi-Fi onboard.
Outside the aircraft 
We arrived at Istanbul at around 8:40 am. It was raining and upon arrival at the airport, I got to know that I wasn't eligible for the city tour. The airport is quite boring as compared to the other Middle Eastern airports but it is a paradise for aviation photographers. The food at the airport is quite expensive. With no other activities to do during this long wait, I spent 11 hours at the airport capturing some fantastic planes. It was a very long layover and during this whole time, the airline provided very little. The airport staff don't understand English or Arabic so you are stuck. They mislead you or provide you with wrong information. Nobody told us that we can get food vouchers. Once we mentioned to someone we were offered but by that time we already bought food. nothing. For transit passengers, the airport must do more so they know what options they have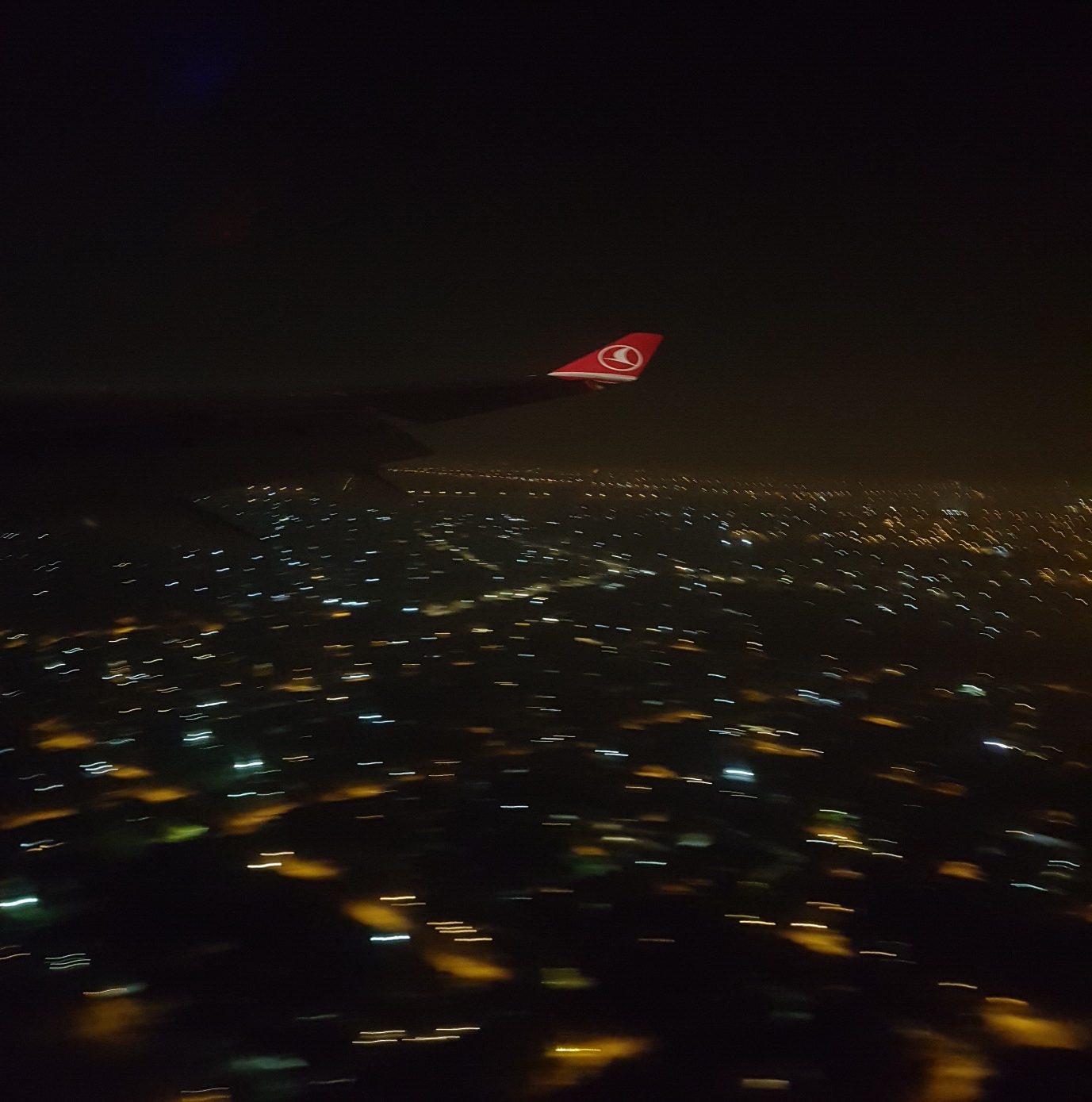 We landed at Lahore at 3:23 AM where it was raining.
Flight experiance

Food and Beverage

Crew and the service they provided

Inflight entertainment

Check in & Outside aircraft
Summary
The long stopover in Istanbul was not very pleasant. I wish the airline provided some support during that.