Turkish Airlines provides connectivity to destinations around the world through its hub at Istanbul's Ataturk International airport. Turkish Airlines flies direct flights to Istanbul from Karachi, Lahore and Islamabad almost at same time. What started with narrow body aircraft routes operated by Boeing 737-800NG has been upgraded to Airbus A330 aircraft now that fly out of Pakistan all at the same time. Flight TK709 from Karachi, TK715 from Lahore and TK711 from Islamabad all leave at 5.15 in the early morning.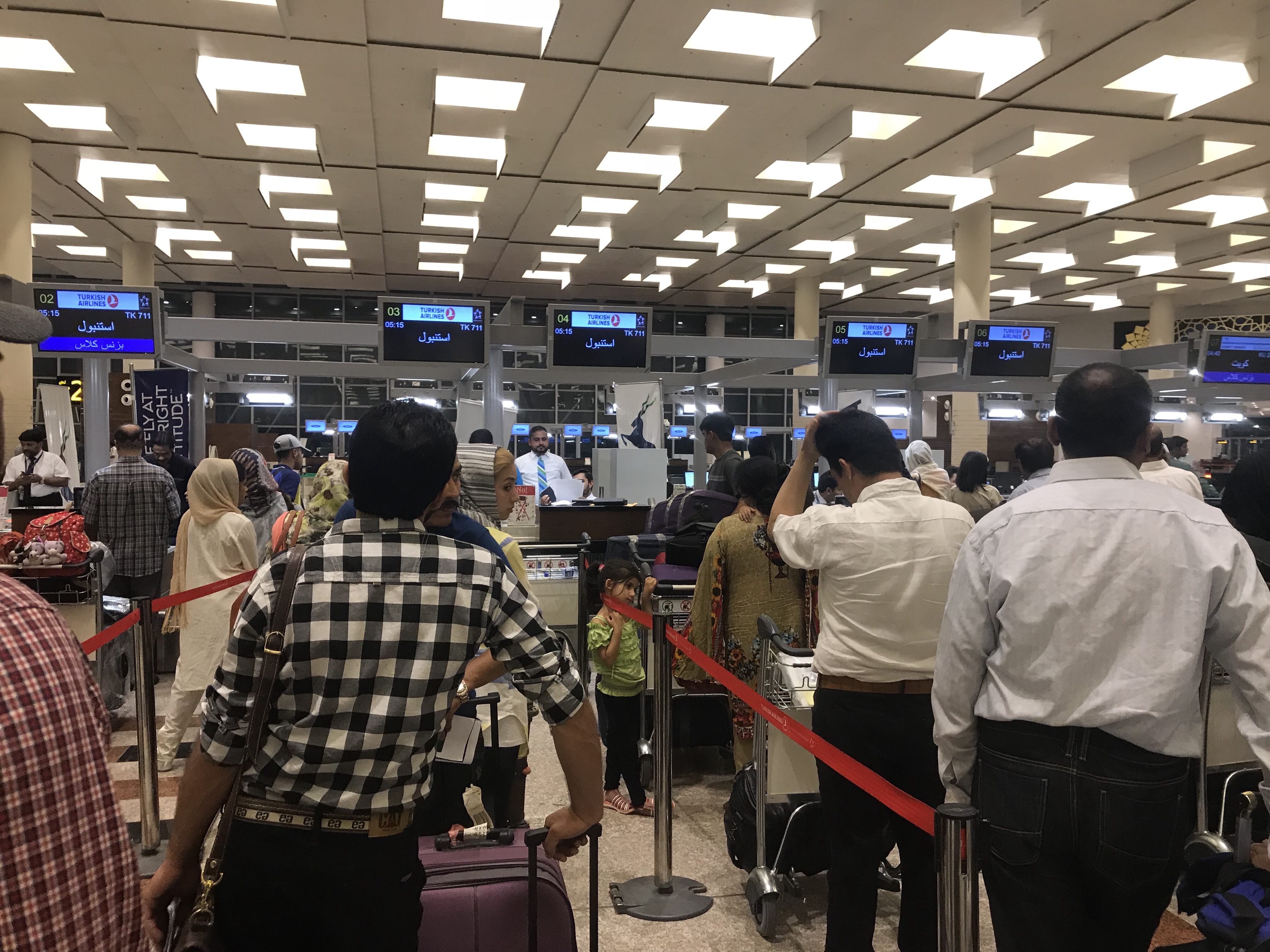 Turkish Airlines fly daily flights from Pakistan and we flew on one of the flights TK711 from Islamabad and here is the review.
Check in
ISB-IST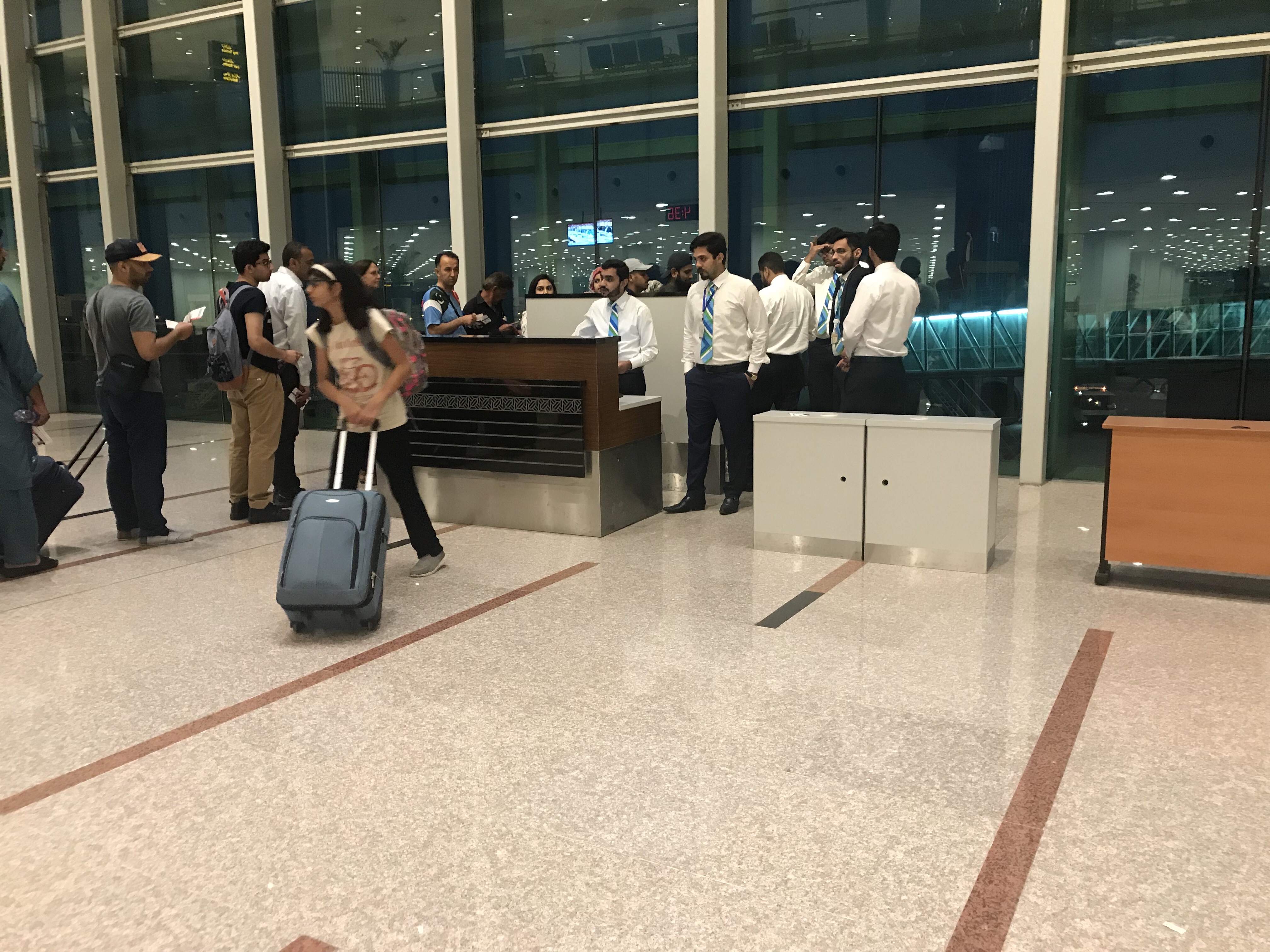 I arrived at Islamabad's new airport known as Islamabad International Airport (ISB) early morning at 3 AM. Early Ramzan morning meant there was some activity on the roads but on Kashmir highway, there were few cars. Arriving at the airport the security process took brief time as there was no rush. And the check-in process starts. At Islamabad airport and London Heathrow Dnata provides ground handling and check-in facilities to Turkish Airlines. The flight was not full but Dnata's staff at the airport was ridiculously slow. It was taking around 7 to 15 minutes to check in a single person who wanted to check in baggage. It was taking longer for families and that was really frustrating. Especially when you can see that the staff are not making any effort at all to speed up the process, or at least provide quicker service. So for me, it was a disaster and the same nonsensical attitude continued till the check-in time. There was no queue management and as a result no information provision. The staff were not at all bothered. I had no check-in baggage and my bag was well under weight limit so after one hour of my arrival, I managed to get boarding passes. There were just 5 people in my queue.
IST-LHR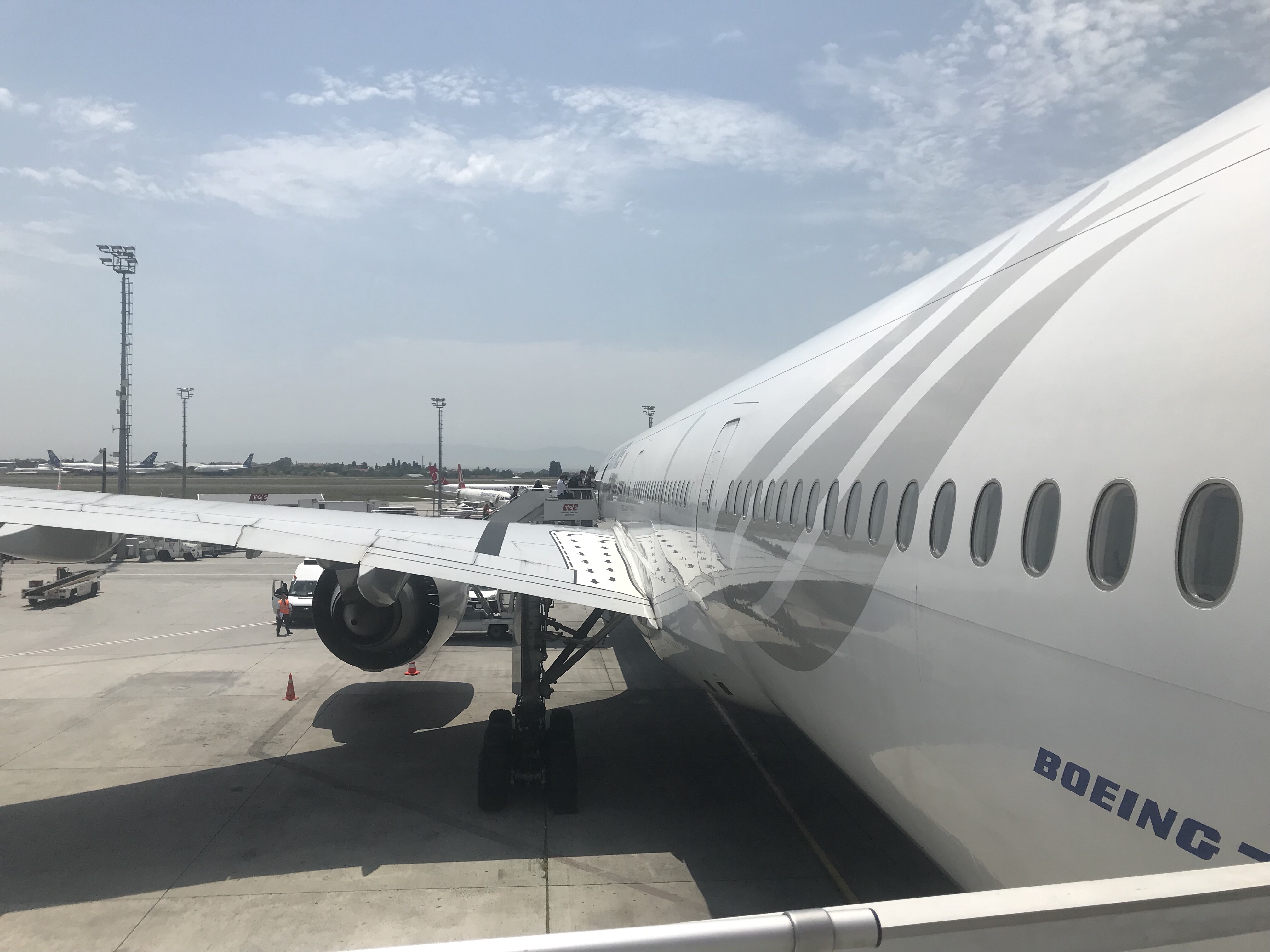 At Istanbul, it was a very very long walk to gate 700 to get on the next flight TK1985 that was one hour late. Gate 700 is a very confusing remote gate that is a nightmare for people who can not read or write or have difficulty at the international airport. Most of the people travelling from Pakistan can manage it but some are always stuck. From the security check, it was 15 minutes walk to the gate. Then a bus to the Boeing 777 that was at a remote parking stand. After seating the cabin crew went back and forth counting the passengers a couple of passengers were left somewhere who managed to arrive at the gate little late.
The Flight: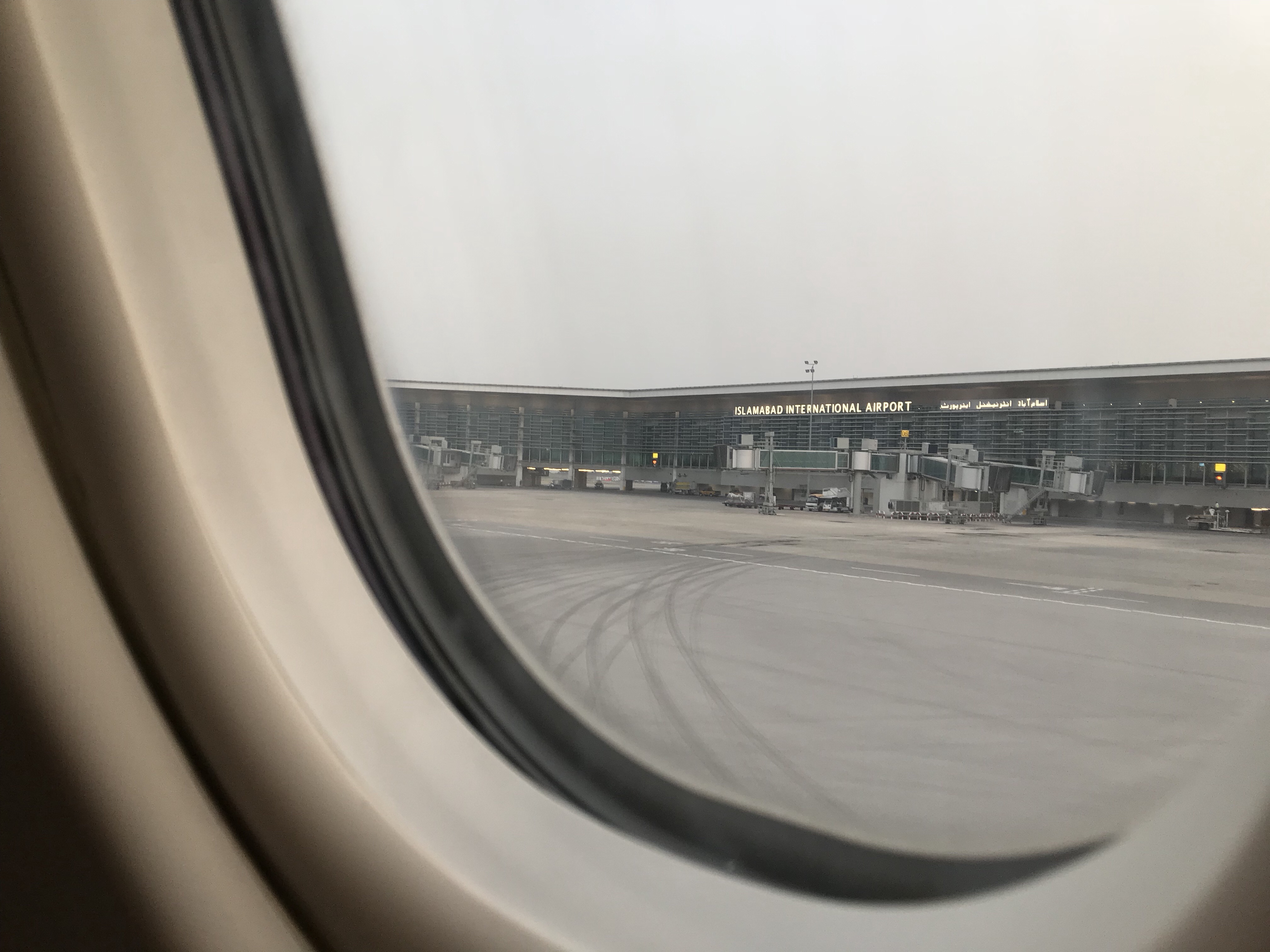 The flight from Islamabad to Istanbul was not full so as soon as the doors were closed people started moving on to empty seats. Cabin crew were really pleasant and tried to help anyone who needed help. Pillows were abundant and blankets were handed out to anyone who wanted it. People got into their business quickly and things settled down nicely. The flight took off on time and arrived on time so it was really good but upon landing, I learnt that my connecting flight is delayed by one hour.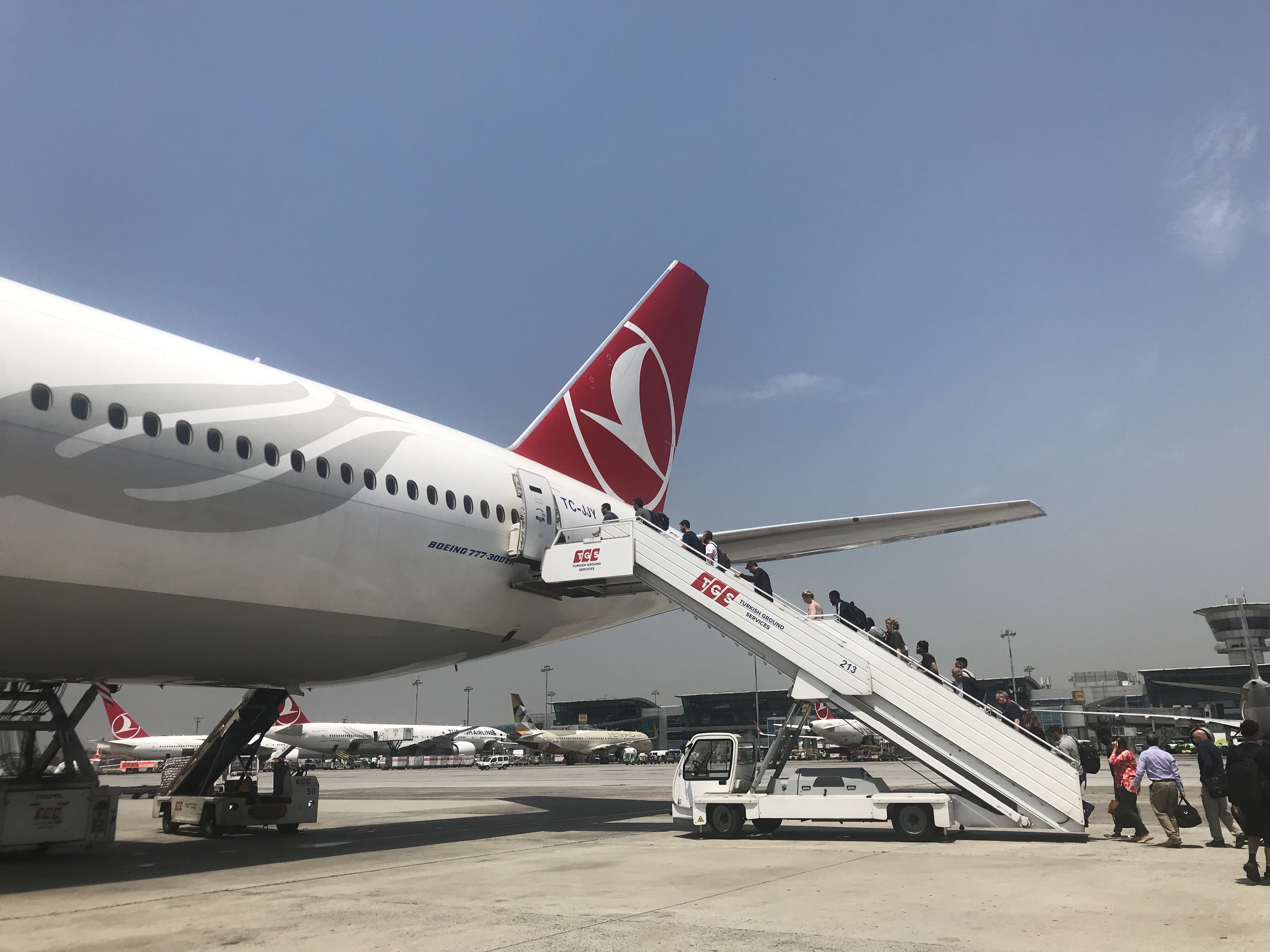 The flight to London was much better and there was a huge difference in the attitude, look and ability of cabin crew on this flight. So just like the Gulf carriers Turkish also flies their best cabin crew on London route and not so best on the routes to Pakistan. Although their aircraft to Pakistan are all very young with best facilities.
Food and Beverage:
ISB-IST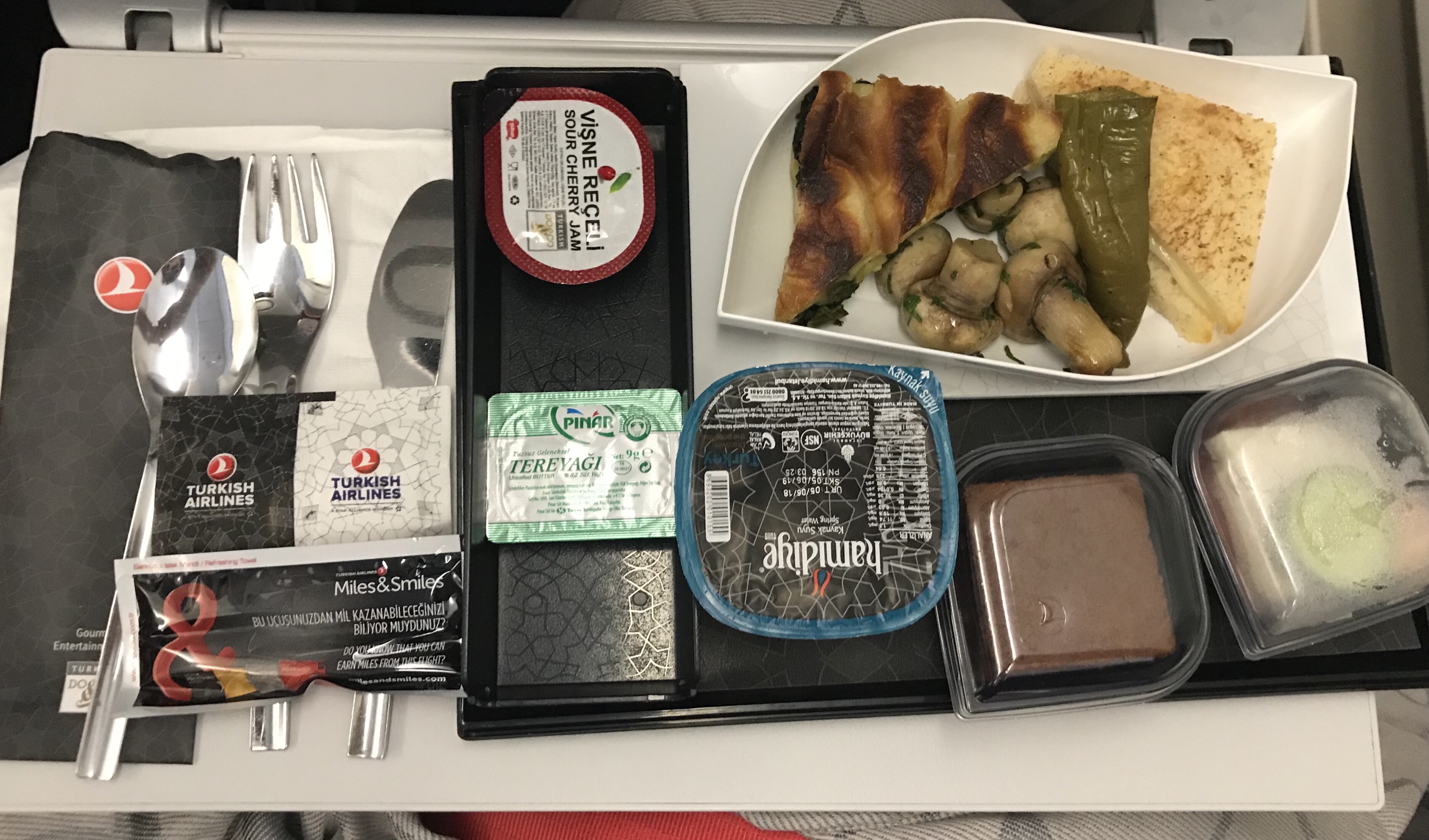 Within half an hour the cabin crew started serving breakfast which was nice. A quiche with mushrooms, a green chilli and sandwich were slightly less than was I or a Pakistani normally eats in breakfast but I managed to eat it. As I spent quite some time at the CIP lounge operated by Hashoo Group where the food was amazing. A small bun, fresh juice and hot beverages were offered with the breakfast. And there was typical Turkish cheese and salad with a chocolate cake slice, cheese and jam. Turkish provides stainless steel cutlery and food presentation is really cool.
IST-LHR
The flight from Istanbul departed at 1 PM so it was lunchtime. After reaching cruising altitude the cabin crew started service. There were two options, one chicken pasta and other beef kebabs with rice. I chose rice and Kebab. Two kebabs with boiled white rice, chocolate mousse and greek yoghurt. Food was appetising, fresh and staff provided ample beverages throughout the flight. Hot beverages were offered after the food service. 
In the past menus were handed out but this time round no menu was given. Overall the food was excellent.
The crew and service they provided:
The crew was exceptional on both flights. They were smiling and attending to all passengers on both legs. They were very professional, their language skills were good. Although the crew on Islamabad to Istanbul were slightly more straight than the crew on later flight. 
Inflight Entertainment: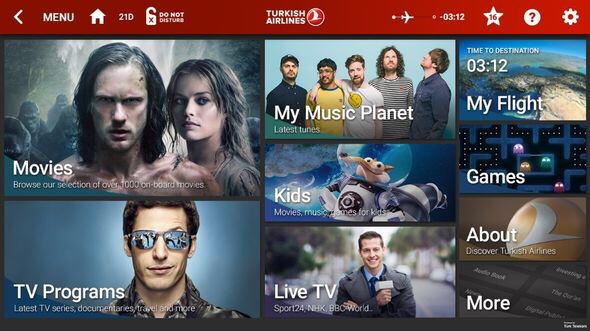 The IFE was great and there were some really good movies that were added since the last time I flew. Music, headphones, choice of videos was really good. But tv side of entertainment should have some documentaries too as that area seemed neglected.
Outside aircraft: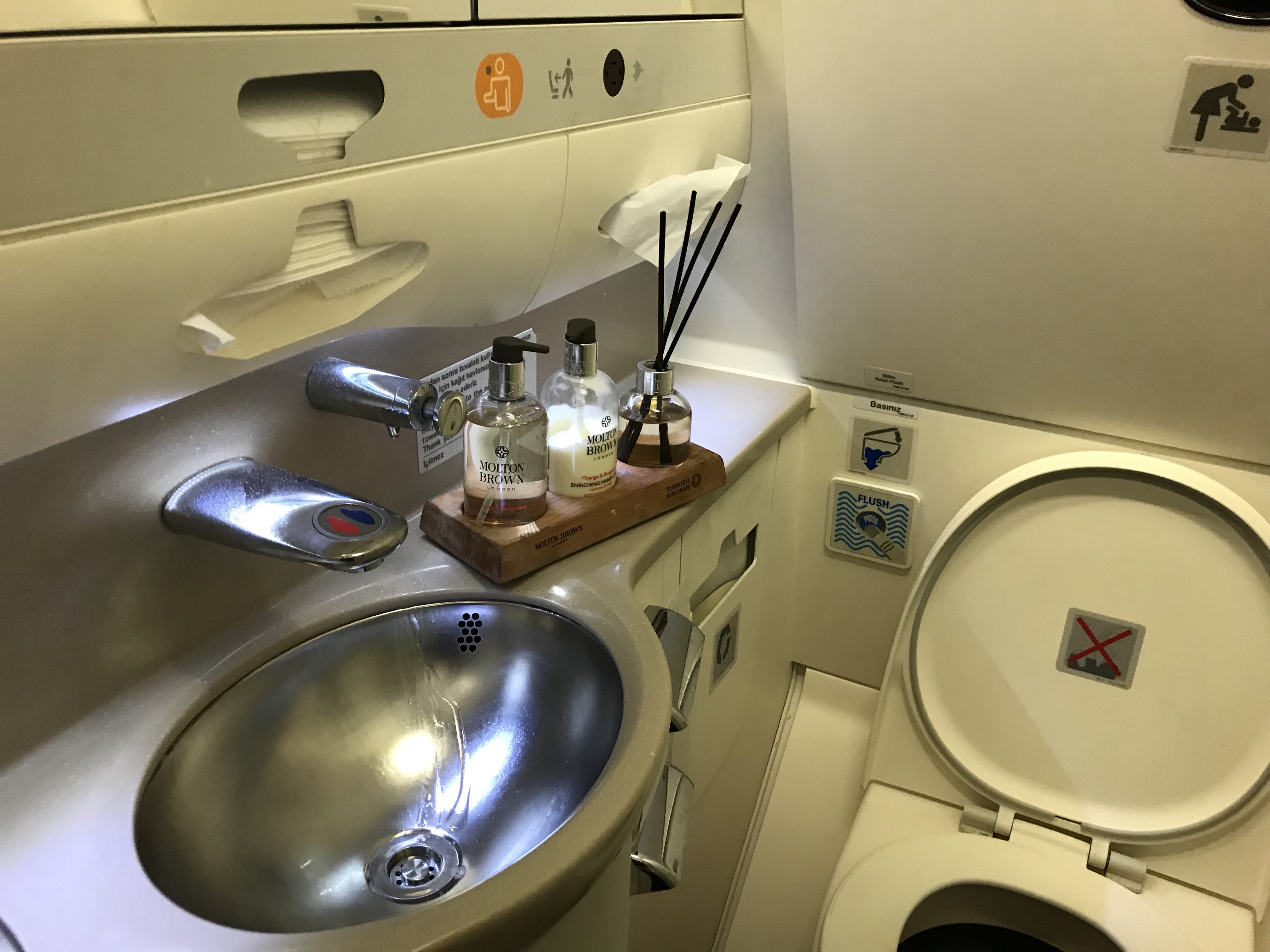 Generally, apart from the horrible experience at Islamabad airport, the flight experience was really good. The staff at Istanbul airport were cool and calm. They helped and supported everyone with energy and zeal and that was one of the best things that keeps bringing me back to Turkish airlines. It is the best option for anyone Pakistani to fly out to Europe and America or even Africa. Off course after PIA :).
Flight experiance

Food and Beverage

Crew and the service they provided

Inflight entertainment

Check in & Outside aircraft
Summary
The check-in screwed my whole experience and the cabin crew on Islamabad to Istanbul leg could have been much better especially on par with those who flew with me on the flight to London.