I travelled on Shaheen Air international flight NL145 with its scheduled departure at 9.45. The flight departed 25 minutes late as it arrived late from Jeddah. The aircraft was A330 one of the 3 Shaheen got from Ukraine. Here is what I thought of the trip and flight. I have traveled on the same route many times on PIA and couple of times on Airblue so this was my first ever Shaheen flight so I will be looking at it without any prejudice and expectations. Hope you will find it worth reading. 
The flight
lThe flight took off 25 minutes late because the plane arrived late. The check in was fine, airline staff at check in were great and helpful. The plane was almost full but still the check in process was quick. The seats were fine, plane was clean, toilets were clean with Glade freshener sachets hanging by the door. Something unthinkable on a Pakistani flight. 
The safety demonstration was good but not detailed as you see on many other flights. There were no pillows, no blankets provided although nobody requested and I didn't expect on a short flight that they will provide them. 
Food and beverage
The food was rice with chicken that was not pulao nor Biryani. With Nestle raita and kheer as desert. The tray was nice better then you find on PIA. The cutlery was the best among any airline in Pakistan. In drinks we had normal fizzy drinks and jouces although hot drinks were same as tea and coffee (instant coffee).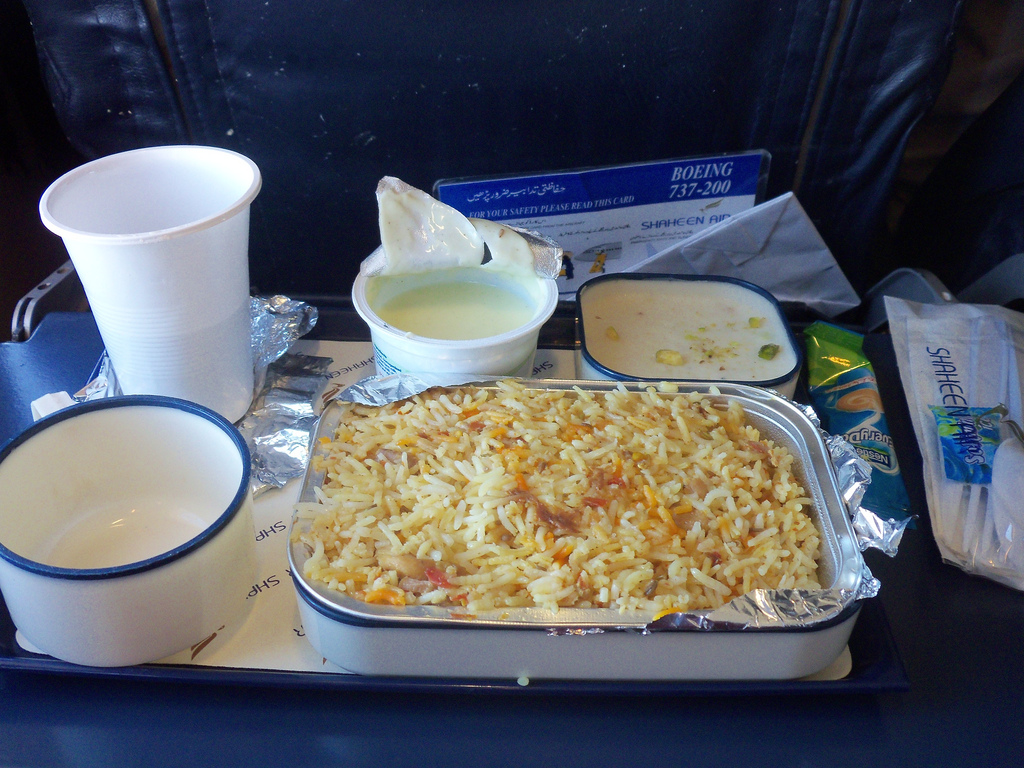 Cabin crew
The cabin crew were good and on a short flight they tried their best to answer any queries. There was no IFE so one has to rely on its own system. There is no internet and mostly the flight was boring so crew were kept busy by constant calls and they did try to answer most of them.
In Flight Entertainment
There was no IFE which is a shame nor there was any internet. 
Outside aircraft 
The check in and check out were quick. The flight was delayed and it arrived late but the luggage was brought out quickly and the staff were really happy to help out elderly and anyone who needed help on their way out.
Overall flight experience

Food and beverage

Crew and the service they provided

Inflight Entertainment

Outside aircraft
Summary
This flight score is